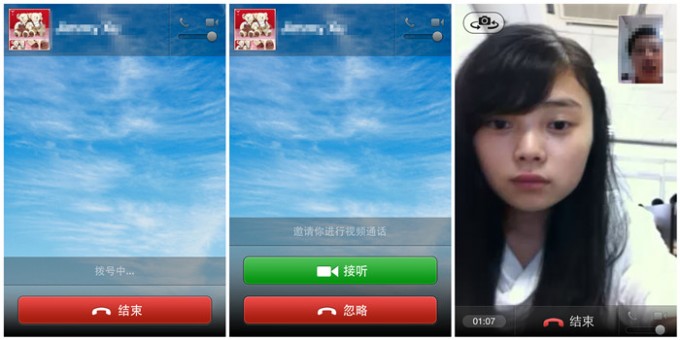 Tencent's popular group messaging app WeChat – with its army of over 100 million users – looks set to get video and voice chat added to its feature-set pretty soon. This has been revealed by screenshots, courtesy of CNbeta, of a version 4.2 (the app is currently only on v4.0 on iOS and Android) of WeChat, showing a choice of live voice or video chat over wifi or 3G.
There's no time-frame for the update to v4.2, but it's an interesting teaser of what lies ahead. The cross-platform WeChat app can already send short video clips – a feature that was added last August. Plus, Tencent already has its own separate, Facetime-esque video-calling app called Weishi, which I tested out when it first launched. Now that's all being bundled together and stuffed into WeChat. It'll presumably work worldwide, now that Tencent is pushing its messaging app hard in other countries – especially in Southeast Asia.
It seems there will be more new features in WeChat's v4.2 as well. Other screenshots show advanced file-sending options – ie: sharing not just photos, but also word processing documents – as well as a desktop website for WeChat to be accessible to you anywhere: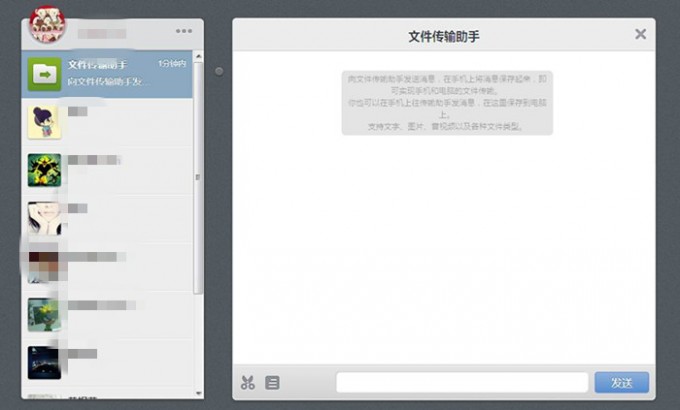 The apparent URL for the WeChat web app is next.qq.com, which has tongues wagging in China's tech scene that Tencent (HKG:0700) might be trying to make WeChat – or "Weixin" as it's known in China – replace the company's iconic QQ instant-messenger. But, hey, it's just a URL.
Asia's home-grown group messaging apps are evolving at an astonishing speed. We recently heard from KakaoTalk that its much-vaunted "games center" is due for launch this month; but Japan's Line app beat them to the punch earlier this week when it rolled out its massive gaming and monetization platform. You've got to wonder when Tencent – usually so quick to advance its products and make a buck out of them – will follow suit and bring mobile gaming to WeChat. It's crying out to happen.
[Source: CNbeta – article in Chinese]