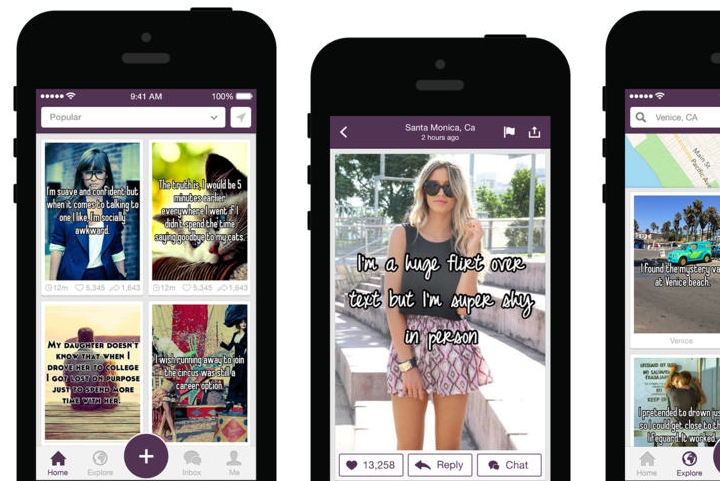 Confessional app Whisper has revealed $36 million in new funding, as first reported by Recode. The new funding was led by Shasta Ventures, along with participation from Chinese web giant Tencent and several others. Recode quotes a source as saying that Tencent might add another $15 million to the round later.
Tencent (HKG:0700) – best known globally as the maker of WeChat – is a frequent investor in hot startups, having previously ploughed money into Snapchat, Fab, and KakaoTalk, to name but three. Tencent's involvement doesn't necessarily mean that Whisper will launch in China with help from its new partner.
See: WeChat grows to 396 million active users
Along with Secret, Whisper is a much-hyped anonymous social sharing app. Both the apps have been cloned in China – not just the idea, but the exact look and feel of the apps as well. Neither Secret nor Whisper support the Chinese language or any Chinese social networks.
Thrive Capital, Lightspeed Ventures, and Sequoia also put money into the latest Whisper round.
(Source: Recode)