Dr. Serkan Toto is a gaming expert and independent consultant based in Tokyo. You can follow him on Twitter and his blog. This article is republished with his permission.
---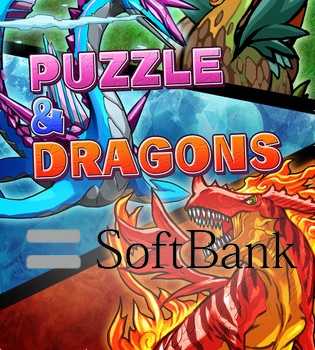 This is big: Japanese telecommunications giant SoftBank (TYO:9984) (the one that acquired Sprint in the US) will launch a tender offer to increase its stake in game studio GungHo Online Entertainment (3765.OS) between April 1 and 26 this year. the deal will be worth over a quarter of a billion dollars. It's timed to coincide with GungHo conducting a 10-for-1 share split on April 1.
GungHo has produced Puzzle and Dragons, Japan's most popular smartphone game with over 10 million users. It's perhaps the most profitable mobile game worldwide, estimated to rack up well over US$50 million per month currently.
A few days ago, GungHo's market cap reached a mind-blowing $5 billion – more than that of GREE or Mobage operator DeNA.
SoftBank (or SoftBank Mobile, to be more specific) will acquire 6.4 percent of GungHo's total shares for 25 billion yen ($264 million). With that investment, the telco's stake in the Puzzle and Dragons maker increases from 33.6 to 58.5 percent.
SoftBank explains:
With this understanding, the company recognized the importance of enhancing mobile content by combining smartphone-focused development capability and infrastructure held by the SoftBank Mobile Group and planning and creating capability in the smartphone game industry held by the target company group to further improve the efficiency in operation of the mobile communications business, profitability and competitiveness.
After the execution of the deal, GungHo will become a SoftBank subsidiary.
SoftBank acquires the shares from a company called Asian Grooves, which is owned by Taizo Son – who is the brother of SoftBank CEO and founder Masayoshi Son (Taizo Son is also chairman at GungHo).