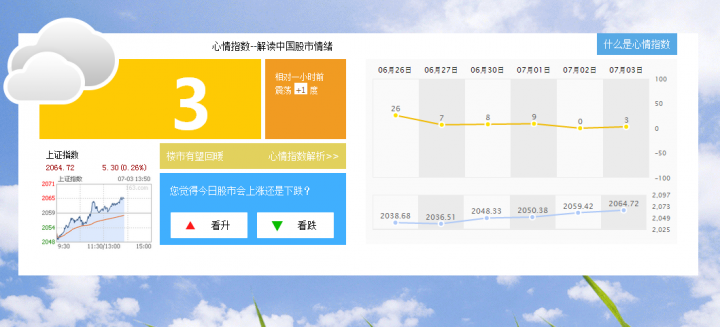 The Chinese stock market is a notoriously tough nut to crack for the average person, so why not get a little help from experts who've proven that they know what they're doing? That's the idea behind iMaibo, a social network for investors in China.
"The Chinese stock market is traditionally very hard to navigate," says VP of business development Jonathan Cai. "We want to offer something that's credible and has linkages to brokerage houses."
Founded in 2012, Guangzhou-based iMaibo has cultivated its own community of nearly 100 homegrown investment professionals. The site has about 50,000 monthly active users who can choose to pay for value-added services, such as following the investment professional of their choice. That privilege allows them to view and track the investors' portfolios and ask them questions.
To draw in talented professionals, these big-name investors receive half the money that users pay to follow them. Cai says they have 300 to 500 followers each on average, and make RMB 3,000 (US$483) to RMB 5,000 (US$805) per day. To put that into perspective, the average Chinese citizen makes less than RMB 10,000 per month.
iMaibo uses stock competitions as a way to recruit new professionals from among their most talented users. Those who prove their portfolio is best can be elevated to professional status, so they can start raking in the cash as well. This merit-based system is something that people can trust, says Cai. It's legal, transparent, and well-audited.
Bullish features
Cai describes iMaibo as a cross between SeekingAlpha and TradeHero.
On the surface, iMaibo looks a bit like Weibo, with more stock tickers and less advertisements. Right now, users can't actually trade stocks from iMaibo – that still needs to be done through actual brokers – but Cai says he expects direct buying and selling on the site to become a reality before the end of the year. The startup is currently in talks with several brokerage houses to make it happen.
iMaibo also features a news feed and a forum, where Cai says users are "very active within the website about sharing investment theses."
Another key element is iMaibo's "sentiment index," which is a combination of technical indicators and an algorithm that pulls from Weibo and news websites to give individual stocks a "buy" or "sell" rating.
See: TradeHero raises $10 million in capital, with a keen eye on China
Bearish challenges
Cai says the strength of the Chinese stock market doesn't reflect the country's rise as an economic superpower, which dissuades many would-be investors.
"The stock market hasn't been performing very well," he says, "It's been under-performing since 2008."
Furthermore, Cai notes that the mindset of traders is far different than in the west. He says in China, people don't have faith in numbers. "There's so much fraud here, so much corruption here, people don't believe in value trading." As a result, most investors are only looking for short term gains.
Cai says the startup has plans to go international, but says the team is limited by the pace of the government.
"It's difficult for people outside China to a) understand it and b) actually trade it," he says. To buy and sell stocks, a person must have a domestic stock brokering account with a quota issued by the government.
The obvious next step is Hong Kong. Mainland China's government just signed a deal allowing Hong Kong residents to trade in China, and vice versa, up to a certain amount.
Right now, iMaibo survives on angel funding to keep copycats and competitors at bay. The 30-person team boasts a roster of rockstars in Asia's financial sector. They include the founder, Water Cheung; Singaporean venture capitalist Koh Boon Hwee; and Tan Chin Hwee, founding partner Apollo Global Management Asia, one of the largest private equity funds in the world.