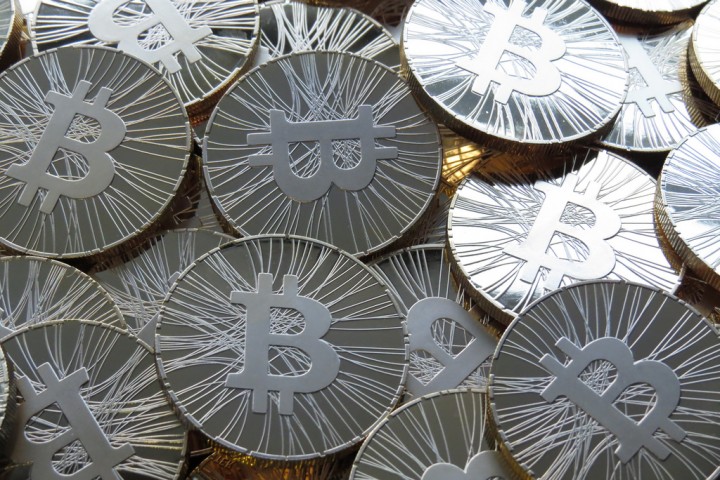 In a reversal of its earlier stance, the Monetary Authority of Singapore (MAS), the country's central bank, says that it will regulate virtual currency intermediaries that operate within its jurisdiction. Its goal is to address money laundering and terrorist financing risks. These intermediaries include the many Bitcoin exchanges and Bitcoin vending machines that have started operating in Singapore recently.
In a press statement, MAS says that virtual currency transactions are vulnerable to criminal use due to its anonymous nature. As such, virtual currency entities that "buy, sell, or facilitate the exchange of virtual currencies for real currencies" will need to verify the identity of their customers. They will also need to report suspicious activity to the Suspicious Transaction Reporting Office.
"The requirements will be similar to those imposed on money changers and remittance businesses who undertake cash transactions," the statement adds.
The decision is an about face to an earlier comment: "Whether or not businesses accept Bitcoins in exchange for their goods and services is a commercial decision in which MAS does not intervene."
Despite the impending rules, MAS says in its latest statement that it still "does not regulate virtual currencies per se" as it does not consider them securities or legal tender.
MAS does not have safeguards for investments made into virtual currencies unlike existing securities, which means virtual currency transactions carry "significant risks" due to their tendency to fluctuate greatly.
"Consumers and businesses should take note of the broader risks that dealing in virtual currencies entails and should exercise the necessary caution," says Chong Tee Ong, deputy managing director of MAS.
The move is unlikely to affect local Bitcoin exchanges like itBit and FYB-SG, which already have Know Your Customer (KYC) practices in place. Bitcoin vending machines, however, have to change the way they operate.
Tembusu Terminals, which recently raised seed funding, has a customer identification feature baked right in. Numoni, meanwhile, has implemented light-touch KYC practices by collecting a user's mobile number. Bitcoin Exchange does not identify customers yet, but the company says it is possible to add the feature to its machine.
Bitcoin point-of-sales services would be a grey area, since they would convert bitcoin to fiat currency for merchants after a transaction is made. Nonetheless, Coinpip, a Bitcoin point-of-sales startup, already features KYC functionality. Bitcoin wallets, meanwhile, would appear to be in the clear for now.
In additional to the negative press and fears surrounding the currency, the MAS regulations could add an additional barrier to first-time adopters as they will need to submit their identification documents when using a Bitcoin service for the first time.
(See: Here's our map showing all of Singapore's Bitcoin ATMs)
Rules unclear and unfair?
Tomas Forgac, founder of Bitcoin POS system Coin of Sale, points out that the announcement raises several problematic questions. First, since these regulations will affect Bitcoin businesses, it's unclear who will compensate them for the costs of implementing measures that fall in line with the new rules.
Second, MAS did not state whether these regulations apply to all Bitcoin operators or only those that do transactions above a certain amount.
Traditional money changers, after all, are only required to keep customer records for transactions above S$5,000 (US$3,950), so it would be inconsistent for the government to require Bitcoin vending machines to do the same since they often receive fiat currencies in much smaller denominations.
"And if it applies from certain threshold, what would stop someone from withdrawing many times an amount just below the threshold? Or would that be considered a suspicious transaction?" says Forgac.
Finally, the stance taken by MAS appears to be inconsistent with an earlier statement by IRAS, Singapore's tax authority. IRAS labels Bitcoin under goods and services, which means some Bitcoin transaction would need be taxed. MAS, on the other hand, considers it a virtual currency.
Forgac asks: "If [Bitcoin] is a service, why is this required? Aircon cleaners don't ask for my ID and don't report suspicious transactions if I order ten cleanings in a week. If currency exchange rules apply, is it a currency? Why is there a sales tax on it then?"
On balance, however, it seems that many in the Bitcoin community welcome regulation, as long as it is applied in a balanced manner. Wee Horng Ang, operations head at Bitcoin exchange itBit, says that the new move provides "regulatory clarity for bitcoin".
"We applaud these steps by the MAS. We focus on offering banking-level service and security to those trading bitcoin. As outfits which knowingly engage in questionable transactions are regulated out of the market, consumers win," says Ang.
Norma Sit, managing director of Numoni, believes regulations are good for the Bitcoin community, but hopes they would be implemented with a light touch.
"It is a question of whether MAS adopts a heavy or light touch, whether it is commensurate with the size of the risk and whether it will end up stifling innovation in the mobile and cloud space," she says.
See: I just bought my first bitcoin. Here's what I learned
(Editing by Josh Horwitz, photo credit: antanacoins)