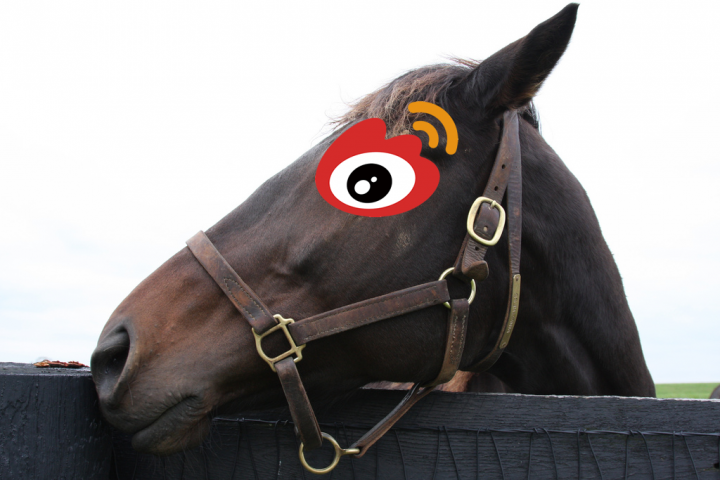 Sina Weibo users tweeted 863,408 posts within the first minute of the year of the horse last night, breaking the previous record set on January 1 of this year.
It also beat last year's Chinese New Year record by a 130,000 post margin.
Traffic was boosted due to Sina Weibo's cooperation with state-run broadcaster CCTV during the televised Spring Festival Gala. Throughout the customary live entertainment, Sina Weibo's QR code was displayed in the bottom corner of the screen.
Within 30 minutes of midnight, Chunwan (春晚), the colloquial name of CCTV's program, was tagged in over 45 million posts.
By 2 a.m. the official account that the QR code linked to had five million followers.
Despite reports about Weibo's decline,  Sina's most recent quarterly report states that its user base is still growing.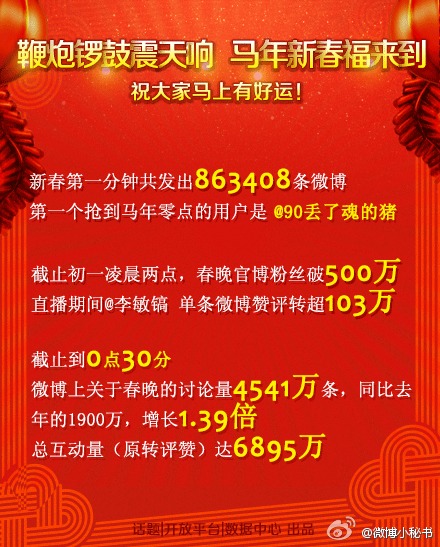 (Editing by Josh Horwitz)