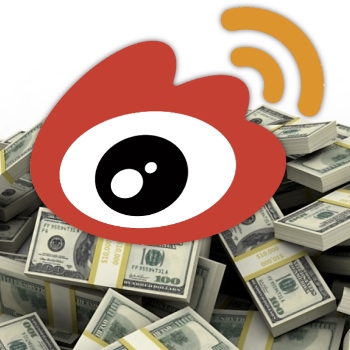 Sina (NASDAQ:SINA) released its Q3 earnings report overnight, revealing that its Twitter-like Weibo saw growing revenues. In the post-earnings conference call, Sina CEO Charles Chao revealed that Weibo's daily active users grew 11.2 percent to reach 60.2 million from June to September. That's better than the 8.3 percent rise in daily actives during Q2.
Chao conceded that the average time spent for those daily active users on Weibo was unchanged during Q3, but he did note a further shift towards using Weibo on phones.
The growth in daily active users – from its 600 million registered user-base – is important for Weibo at a time when many investors are concerned about the messaging app WeChat, which can also be used for following brands and sharing news, just like Weibo.
The CEO mentioned Weibo's newest feature, its mobile-oriented subscriptions to brand/celebrity accounts, and called it "an important experiment to convert Weibo from a social media platform to social media and a service platform." That's an area where WeChat is stronger and Sina Weibo is playing catch-up.
Alibaba invested in Sina Weibo earlier this year, and deeper integration between the two benefitted Weibo in many ways in Q3. Charles Chao says that Alibaba's Paypal-esque Alipay will help create a "more efficient mobile payment solution for Weibo." That'll also be useful for possible paid subscriptions in the future.
Cashing in on Weibo
Sina CFO Herman Yu divulged more aspects of how Weibo makes money:
Weibo membership fees grew 121 percent year over year to $9.7 million in Q3.

Weibo now has 400,000 brand pages.

20 percent of Weibo's advertising revenue is thanks to its partner Alibaba.

Weibo advertising and Weibo value-added services are growing over 120 percent year-on-year.

Sina enjoys higher profit margins on its Weibo advertising compared to its web portal ads.
IPO or no?
Charles Chao hailed the "very successful" Twitter IPO, but insisted during the conference call that Sina had a lot to ponder with Weibo before a spin-off and IPO for the microblogging service:
[W]e saw [Twitter] was a very successful IPO and the market gave this particular company a very positive view for the future. It looks like it's trading very well right now.

[…] Weibo is similar [to Twitter], but the difference is that this is… Twitter is pure Twitter and we have both businesses. Both business have synergies. So we'll continue to look into the possibility in the future to see whether a spin-off is more valuable to generate shareholder value, that's one, and also create more synergies going forward. So these are two considerations we look into for our decision here. But I can tell you at this point we have not made any decision yet.
(Sina conference call transcript courtesy of Seeking Alpha)
(Editing by Willis Wee)