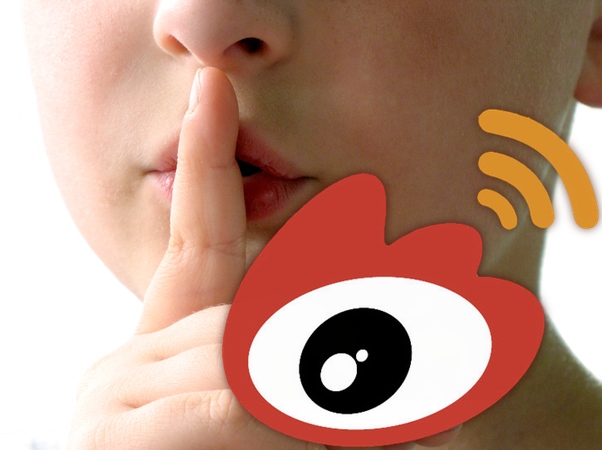 Sina Weibo's new points-based 'credit' system is now live, representing a new sort of user contract in which microbloggers on the Twitter-like service will keep themselves in check by tweeting responsibly – that is to say, by not tweeting rumors or posting about sensitive political issues.
Sina's (NASDAQ:SINA) explanation of the credit system is online here. It amounts to giving every one of the service's 300 million registered users an initial 80 points. These units of credit will be deducted for posting rumors that Weibo's censors-cum-moderators deem to be false, as a part of the authorities ongoing efforts to stamp out rumors on the web. The stiffest penalty is a deduction of 10 points for spreading false information that it retweeted/reposted more than 1,000 times. A tweet that is deemed dubious will be marked by a pink, rectangular warning message for all to see (though it's not clear if that'll be visible in the official or third-party mobile apps).
A user's Weibo credit – a sort of Orwellian gamification of social media – will only be indicated when it runs low, and a warning message appears on that user's profile page. On the flip side, the credit can be augmented by doing things like adding your national ID number to your account settings.
It's hard to discern if this was mandated by authorities as a follow-up to the real-name registration requirement – which Sina later admitted it had implemented in a very lax fashion – or whether Sina is trying to make its existing moderation – ie: censorship – methods more transparent. We already know that Sina has eight distinct ways to shut up errant users and then ban those who don't comply, so all this credit system seems to do is add a semi-opaque bit of number-crunching to it. We suspect that the more usual underhand modes of dealing with inconvenient information (or hearsay) – primary among these being keyword monitoring, deleting posts, and temporary audits of wayward users – will go on as before. The numbers are just a side-show. And none of that is explained away in its credit system.
Sina's Credit Plan
Courtesy of the excellent report by the WSJ's Josh Chin, here's a careful translation of the points system from the Chinese web giant:
Weibo Credit is a user credit system established by Sina Weibo to safeguard a good atmosphere within in the Weibo community. Its purpose is to purify the Weibo environment and safeguard good order on Weibo by relying on the reports of numerous users to effectively reduce untrue information, invasions of privacy, personal attacks, plagiarized content, the assuming of others' identities and harassment of others.

1) User Reports: According to the "Sina Weibo Community Management Regulations (Trial Version)," informers must be: verified individual users, organizational verified users, Weibo experts, mobile phone-bound or otherwise identity-verified users. Reports of untrue information, invasions of privacy, personal attacks, plagiarized content, the assuming of others' identities, harassment of others, etc. will be entered into the Weibo Credit System.

2) Handling of Reports: After reports are submitted, according to the "Sina Weibo Community Management Regulations (Trial Version)," received reports will be handled after being evaluated by the Community Committee or the website and a decision will be made whether or not to dock the reported user's credit points.

3) Credit Calculation: The credit score is part of a user's information reflecting the user's short-term credibility. The credit score = starting credit points + reward points – credit deductions.

4) Credit Grades: Different credit grades are given out according to credit grade and credit score regulations.

5) Low Credit Icons: Users who violate the rules and are reported by other users, resulting in a low credit grade, will have a "low credit" icon displayed on their home pages and other locations.

6) Credit Recovery: Low credit users who are not reported for violating rules over an appointed period of time will have their credit points restored to normal and the low-credit icon will disappear.