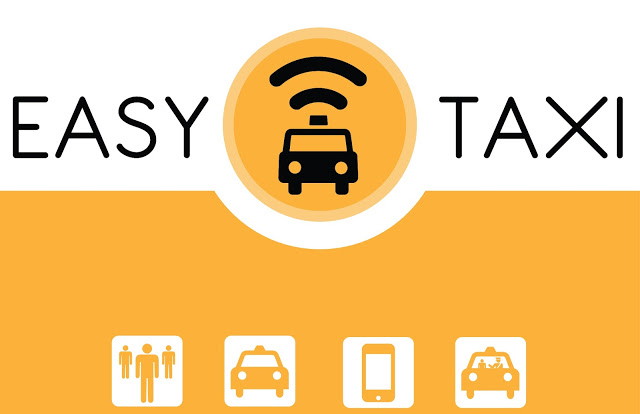 Last month, Philippines got its first taxi-hailing mobile app in the form of GrabTaxi. Now, Rocket Internet's EasyTaxi has just landed in the Philippines, giving more options to Philippine taxi riders.
Last June, Easy Taxi received $15 million in funding to support its Asian expansion. To date, it is now present in 41 cities across 14 countries. Apart from its recent launch in the Philippines, it also just launched its service in Malaysia. Other countries it's set to penetrate in Asia include Hong Kong and Thailand. We don't have the number of its partner taxi fleets and operators in Asia, but it reports more than 45,000 taxi drivers and nearly 1,500,000 downloads globally. Mario Berta, Easy Taxi managing director in Southeast Asia, says part of their goal is "to connect taxi drivers and passengers." Mario adds:
I am personally very bullish on the Philippines; its tech savvy population will make the Philippines one of our major markets in Asia.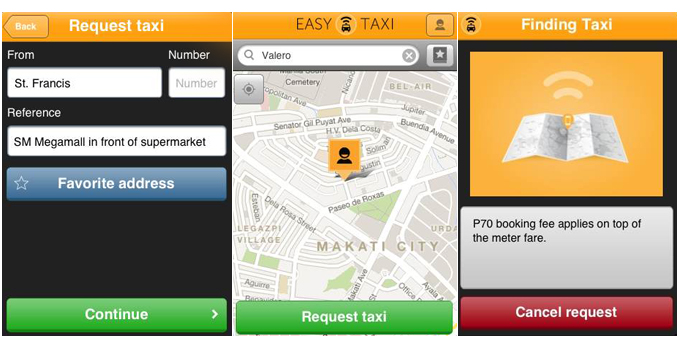 The app is pretty straightforward and easy to use. After signing up, users just need to input their location and indicate a landmark where they waiting. Users will receive confirmation of the driver's name, photo, car model, and license plate. From there, they can monitor the taxi's location in real-time. Like GrabTaxi, EasyTaxi also charges PHP 70 ($1.60) on top of the meter fee. They can also save favorite addresses and check ride history.
Easy Taxi says drivers are checked for compliance before joining the network, so passengers do not need to worry about safety. But the speed of the taxi arrival and the number of available taxis is something we have yet to find out.
Upon the arrival of GrabTaxi in the Philippines, we stated it wouldn't surprise us to see competition in this arena soon. Well, here it is. While this means competition between the two players, it also means more options for commuters in the Philippines.
EasyTaxi is available for download in iOS and Android.
(Editing by Paul Bischoff and Steven Millward)