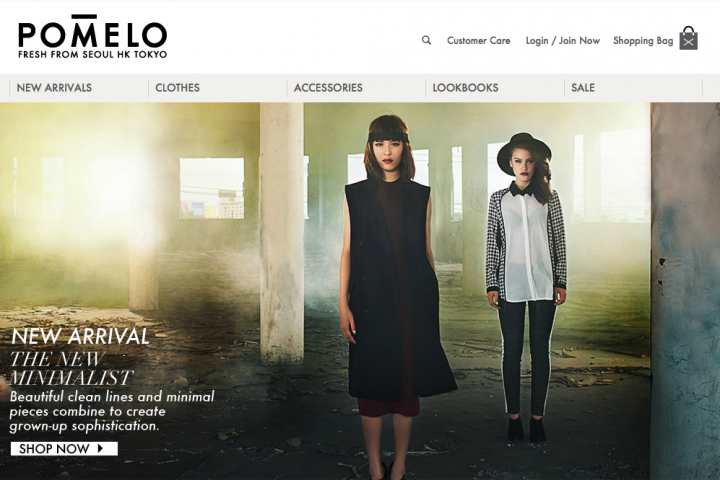 E-commerce is one of the fastest growing sectors in Thailand, thanks to increasing internet penetration throughout the country. Meanwhile, young Thai are growing more and more interested in buying street-chic designer-style clothing. Pomelo Fashion, an e-commerce startup based in Bangkok, hopes to capitalize on these two trends.
Based in Bangkok, Pomelo Fashion is a new online women's fashion brand with no physical store. It focuses on high-street fashions from Tokyo, Hong Kong, Seoul, and makes it available for Thai people. The startup likes to think of itself as the Topshop of Southeast Asia.
Pomelo Fashion was founded by three partners: David Jou, Win Thanapisitikul, and Casey Liang. After five months of preparation, the site finally went live last month.
From the runways of New York to the streets of Bangkok
In order to survive in a competitive e-commerce market and ensure that it can go toe-to-toe with the best in international fashion, Pomelo Fashion works directly with suppliers, making sure materials meet the quality and hipness requirements of present-day high-end clothing trends. It also has a team of in-house designers, who pay attention to styles in New York and Seoul and then adapt them to the Thai market when necessary. Every single product on the website is curated and designed by the Pomelo team.
Better online shopping
"Shopping online for clothes should be easier than shopping offline," says Casey. Pomelo follows this ethos in an effort to make customers happy.
All orders from Bangkok booked before 3pm will get delivered on the same day for the Bangkok area. 90 percent of the rest of the country receives their items within two days.
Pomelo also adds new items to the store every Monday, which helps build up the brand's reputation as 'up-to-date' while also providing an incentive for customers to check back every so often to see what's new.
Socializing e-commerce
There're a lot of online shopping via Facebook (F-commerce) in Thailand, however transactions can be categorized as "informal shopping", in which buyer places an order on through Facebook Timeline or Messenger, and then goes to a bank to transfer money to the seller. Pomelo wants to offer Thai customers a more sophisticated way to shop online, while also leveraging the popularity of social media. The company will regularly create original photos and videos for its Facebook and Instagram pages, and invests heavily in promoting on these channels. Currently, 90 percent of its site visitors come through Facebook.
Later on, Pomelo intends to incorporate more social elements to its official website, such as user profiles and upvoting mechanisms.
The company wants to establish its brand authenticity before it actively works with investors.
The company's hopes to launch Pamelo Fashion in Singapore in the next few months.
(Editing by Josh Horwitz)