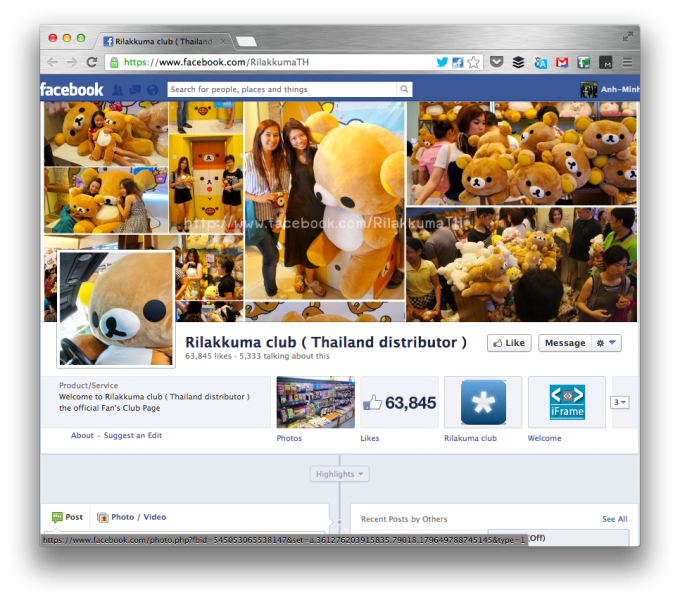 Welcome to the future. A place where money is being made in the most unexpected places. In Thailand, one of these unexpected places is within Facebook. A new wave of individuals, mostly women, are making truckloads of money just by selling goods on Facebook.
According to estimates from Page365, a startup service dedicated to building solutions for Facebook vendors, there are over 10,000 Facebook pages in Thailand dedicated to selling products online. In some cases, these Facebook pages are making over $100,000 per month. Enough revenue for many of these individual sellers to quit their day job and just do Facebook e-commerce full time.
Most of these sellers, like Rilakkuma club and Kuma Aholic, are selling accessories aimed at female e-shoppers. And in many cases, these products are sourced from Japan or Korea, products that local Thais wouldn't be able to get in their local stores or on conventional e-commerce sites.
Embracing F-commerce
This new informal e-commerce wave is not unique to Thailand as we've also seen this happen in Indonesia, Singapore and Malaysia as well. In Thailand, it's certainly fueled by Facebook's deep penetration. Bangkok, after all, is the city with the most Facebook users in the world. It's only natural that people are taking advantage of the crowded platform.
It's also lowered the barrier to entry for anyone. If you've got a few thousand dollars, know how to run a Facebook Page (as easy as running your own personal profile), and have some products to sell, you could start your own business tomorrow.
A cool final tidbit on this, most of these pages see their largest growth out in the countryside, where the population is largely under-served by other e-tailers as well as brick-and-mortar stores. This is a trend that we have seen across Southeast Asia for e-commerce, as Lazada Vietnam has reported to me that their largest growth spurt is also seen in the countryside.