Philippine telco Smart now has an iPhone app to go with its music streaming service. Called Spinnr, it allows users to download or stream music. All the tunes come from publishers Universal Music Group and Sony Music Entertainment. Spinnr already has over three million songs in the database.
Spinnr's iOS app launched this week, allowing users to opt to buy songs from iTunes through the platform. Subscriptions packages for Spinnr range from around Php 7 (US$0.15) to Php 49 (US$1.08), depending on the duration of the streaming service that a customer wants. Once registered to any of the packages, users will also be entitled to between 10 to 50 percent discounts on every song download. Only available for Smart, Talk 'N Text, and Sun Cellular subscribers, the subscription packages can be purchased by paying through prepaid credit or postpaid carrier billing.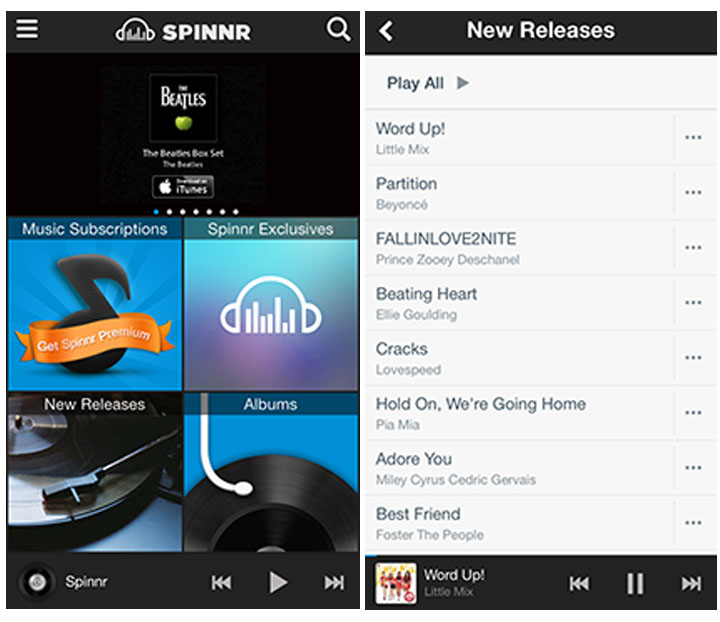 (See also: Rdio set to launch in India after acquiring failed local music streaming startup)
Spinnr allows users to create customized playlists, and it also offers offline streaming through creation of an offline cache of songs. The service launched last year.
Apart from Spinnr, Amplify is another option for online music in the Philippines.
The Spinnr app is available as a free download on iOS and Android.