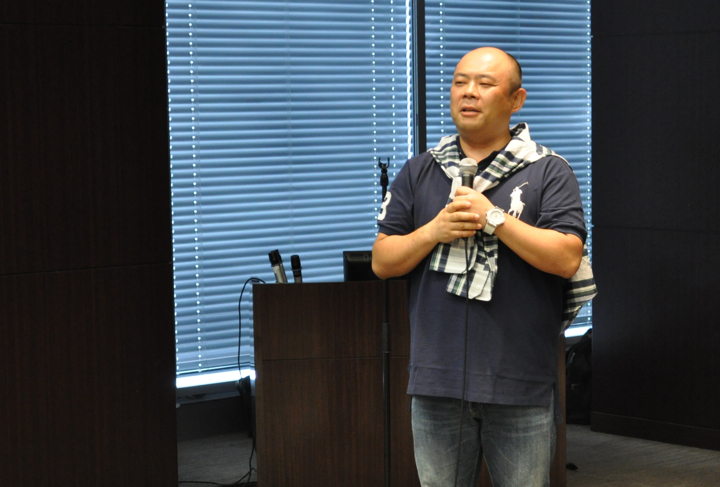 If you spend enough time hanging out with startups in Tokyo, you're bound to hear the name Taizo Son come up in conversation. The billionaire chairman of Japanese gaming behemoth Gungho – the company behind blockbuster title Puzzles & Dragons, affectionately referred to as Japan's Angry Birds – is also the president and CEO of startup incubator Movida Japan. Instead of sitting home and counting his fortune, Son is committed to spreading the wealth by creating a world-class Asian startup ecosystem and bringing fledgling entrepreneurs up with him.
Son, a serial entrepreneur before striking it rich in gaming, was involved in the launch of Yahoo Japan while studying at prestigious Tokyo University. Recognizing the power of rapidly-spreading broadband internet connectivity, he went on to create a number of IT-related startups before founding Gungho in 2002.
In 2009, Son launched Movida Japan, with the explicit goal of creating a Silicon Valley-esque startup ecosystem in East Asia by 2030. Why? Because he honestly believes that, if given the necessary tools for success, young entrepreneurs can make the world a better place. Tech in Asia has covered several of Movida Japan's graduates, who operate out of a shared office space in downtown Tokyo called the Startup Dojo. Beatrobo, a startup from Movida's very first incubation class, raised US$1.1 million in April.
After raking in US$1.4 billion in 2013 on Puzzles & Dragons alone, Gungho is looking abroad for its next big hit – hoping to avoid becoming a one-hit wonder in a crowded field. The game saw 13 million downloads in Japan alone last year, equal to about 10 percent of the country's entire population.
Currently sitting at number 30 on the Forbes list of Japan's 50 richest people, with an estimated net worth of US$1.2 billion, Taizo isn't the only Son to have made it big. His older brother Masayoshi, the robot-obsessed CEO of Japanese telco SoftBank, tops the same list with nearly US$20 billion in the bank. Both are self-made.
Son will give the keynote speech on the second day of Startup Asia Tokyo, on September 4. He will talk about how entrepreneurs can help Japan stay competitive. He'll also join a seed accelerator panel discussion with Kevin Hale of Y Combinator and Dave McClure of 500 Startups.
Got a question for Son-san? Tweet it to us using the #StartupAsia hashtag. We look forward to seeing you at the conference!
9月3日と4日にスタートアップアジア東京を開催します!割引コード < TECHINASIA >を使ってみて下さい!
Startup Asia Tokyo 2014 is on Sep 3 and 4. Unlock secret level using code < TECHINASIA >