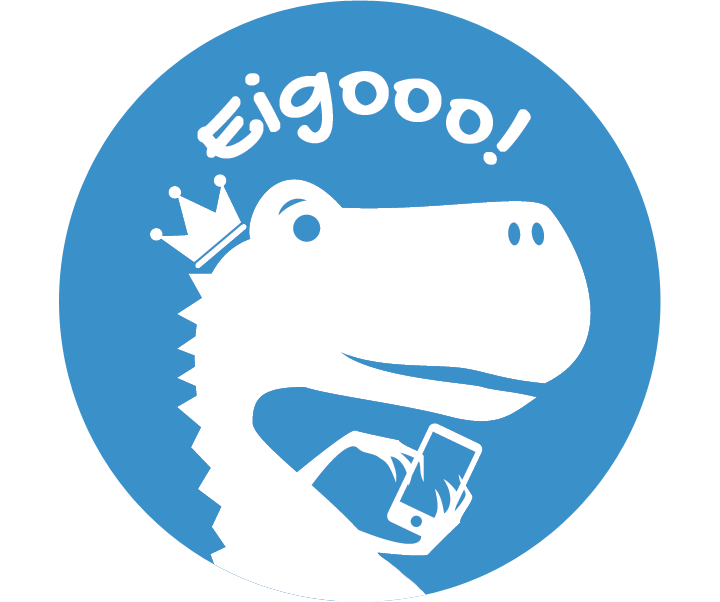 In Japan's crowded eikaiwa (English conversation lesson) market, this Tokyo-based startup hopes to become a household name by keeping things simple. Facing competition from brick-and-mortar eikaiwa schools and online video chat services, Eigooo focuses on text-only chatting with real-time correction. Avoiding face-to-face interaction just may prove to be the company's key to success.
Generally speaking, Japanese tend to be a bit shy. Some might call it modesty, but simply saying "hello" to a stranger may elicit red cheeks or awkward giggles. Helping English learners get over the shyness factor is a "huge thing" according to Eigooo CEO Peter Rothenberg.
I believe that everyone in Japan can speak English, but I think the hardest thing for them is confidence. A lot of people don't feel comfortable talking in front of others and they're afraid to make mistakes. They've been ostracized for mistakes they've made in class and they may have had some experience with failing to speak English – maybe a foreigner tried asking them directions and they froze up or they failed a speaking test at school. I want to create a feeling of success, not like on a test, but the success of communicating with someone in another language.
After moving to Japan to become an English teacher, Rothenberg found that he could level-up his Japanese language abilities by text messaging with friends. He felt that being corrected via text was less intrusive to the flow of the conversation, and thus his idea for Eigooo materialized.
"The text medium is simply a lower hurdle than face-to-face interaction," Rothenberg says. "Once you actually have that experience of being understood in a foreign language and understanding what the other person is saying, it feels so good. It's better than getting 100 percent on any test."
An entrance, not a competitor, to traditional eikaiwa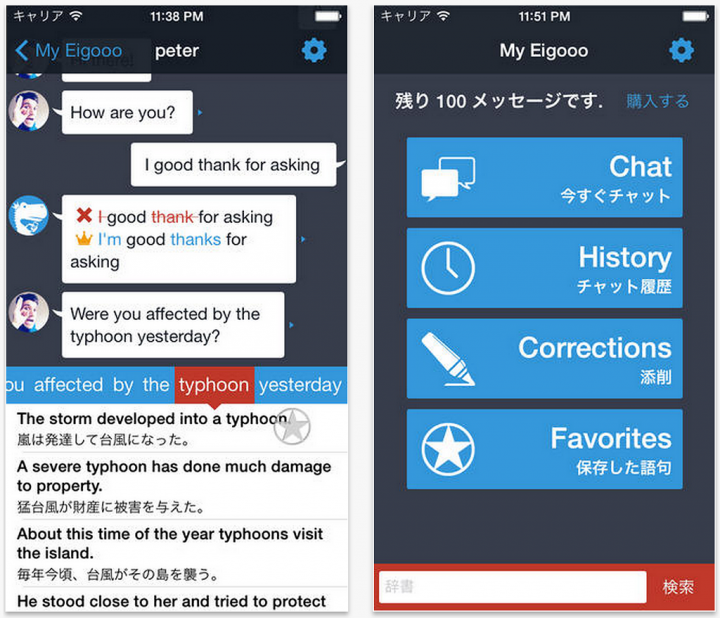 The Eigooo app, which requires registration and a monthly subscription fee (though a free trial is available), sports a sleek black-and-gray chat interface and allows teachers to correct spelling and grammar errors on the fly. Corrections are automatically saved (in the order they are received, sorted by date) so that students can avoid making the same mistake twice. A search and tagging function is also in the works.
Eigooo graduated from Movida Japan last November and is set to take part in the incubator's upcoming demo day on June 3rd.
Sticking to text has generated 10,000 signups since Eigooo launched in February. Rothenberg tells Tech in Asia that the service sees 1,500 monthly active users – a number that he hopes to increase to 10,000 in the coming months.
Rothenberg doesn't see Eigooo as a competitor to traditional eikaiwa schools, but as segue into them – and a potential avenue for monetization.
I actually see us as an entrance [to eikaiwa]. We'd like to work with other English education outlets – you could start chatting with us and then we could refer you to NOVA or Gaba or some other big-box eikaiwa.
Texting keeps things efficient
Rothenberg has no desire to jump on the video chat bandwagon offered by rivals like RareJob and Second Nature.
"I'm not interested in non-profitable services," he says. "I honestly believe that the Skype eikaiwas are not profitable. RareJob has been 'about to' list themselves on the stock market for the past few years and they're still just taking about it."
Combatting shyness is only one advantage of a text-only service, Rothernberg adds:
"We're also at an advantage because of the amount of users that we can see in an hour versus a video-based English conversation model. The most they could see is about two people in an hour if they're doing 25 minute lessons, but we can see many more than that."
Entrepreneurial roots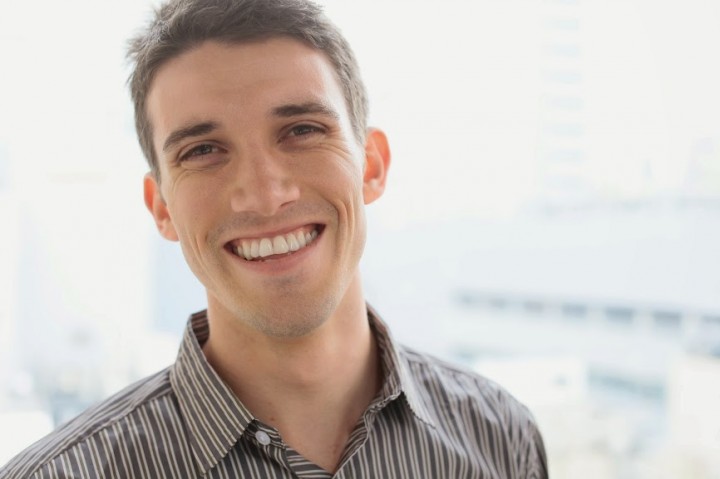 Rothenberg, 27, has been an entrepreneur since childhood.
"I was the kid with the lemonade stand and the number one shoe salesman on the block," he says. "I'd get a monthly catalog and go door to door selling my neighbors shoes."
After graduating from UCLA (with – you guessed it – a major in linguistics with a focus on second language acquisition) , Rothenberg joined the Japan Exchange and Teaching (JET) Program. After coming up with the idea for Eigooo, he knew that it would only work if he stuck around Japan.
"I thought if I went home I'd get used to my American life again," he adds. "I wanted to capitalize on the opportunity and I felt that if I went back I'd lose my chance."
See: This new app helps Koreans and Japanese speak English like it's their first language
Rothenberg put up more than US$10,000 of his own capital to get the ball rolling. Movida provided an additional US$50,000 and the four-man team is currently fundraising.
After conquering Japan (Rothenberg says he wants to acquire 300,000 users), Eigooo hopes to bring its English chat service to Korea and other parts of Asia.
Eigooo is available for iOS.