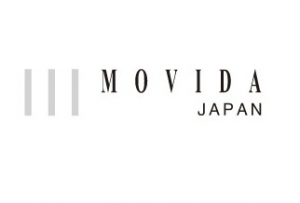 Creating a startup on a shoestring budget is now easier than ever thanks to crowd-sourcing, open-source technology, and social media marketing. Because there are more and more startups, it's only natural that we find more venture capital firms and incubators that support them.
We recently told you about East Ventures Alpha, a 100-day accelerator program for start-ups. Well yesterday, yet another acceleration program was introduced by Movida Japan, a company by Taizo Son, younger brother of Masayoshi Son of Softbank. The ultimate goal is to build an eco-system in Japan and Asia that allows start-ups to grow. Beginning in Tokyo, the plan is to open programs in different areas in Japan such as Kyoto, Fukuoka, Sapporo, and but also in other Asian centers like Seoul, Beijing, Shanghai, Jakarta, and more.
This seed acceleration's mission statement is ambitious. It aims to incubate 1,000 big-impact start-ups within ten years. That averages out to 100 per year or approximately eight start-ups incubated per month.
There are five fields in which Movida Japan is especially interested in investing:
Mobility of Life
Global Distribution of Digital Contents
Redistribution by Social Sharing
Cloud Accelerated Innovations
Improvisations by Social Curation
What they look for in start-ups is the passion to want to change the world for the better, and a specific idea of how to accomplish that. A vision of the "bigger picture," or seeing beyond whatever service you're building helps too.
Different from other incubators?
What distinguishes Movida Japan from other seed acceleration programs is that it will invest five million yen into one start-up, and it will be truly hands-on. Many programs claim to be involved, but Movida Japan will consider the start-ups their own business, committing to their success 100 percent. Their seed acceleration program will be Asia-wide, allowing start-ups to enter the global market. Taizo Son was the man behind Softbank's investment in RenRen, and his strong network in Asia will be leveraged.
The application for Movida Japan's first acceleration program can be found here. The entry deadline is September 30, 2011. Any start-up (outside Japan) can enter the program. For those of you in other parts of Asia with an idea to change the world, just wait. They will come to you.