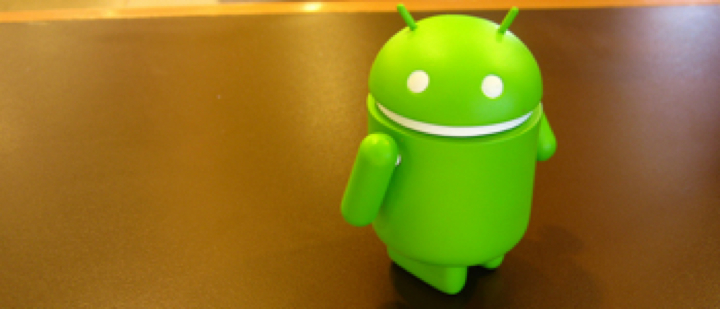 Katsuaki Sato, founder and CEO of app monetization startup Metaps, sees no need to hide his company's global amibitions. Where many young entrepreneurs are content to steadily grow in Japan and then carefully consider international markets, Sato has fought to create an international service since 2010, the firm's third year of existence. His aggressive expansion has been a success. The priority of the Japanese market has given way to the United States and China's where Metaps' have helped local apps monetize. The company will not reveal exact usage statistics but has confirmed that apps which use its monetization platform have an aggregated one billion app downloads in the Google Play store (the platform is not currently available on iOS). The firm has recently started offering a payment solution and is even exploring a bold strategy that could solve the cross-border trade issues plaguing multinational sellers.
Metaps core business model is simple. It gives data driven advice on how to increase in-app purchases as well as downloads of other apps. Done improperly, monetization firms can easily run afoul of the App Store or the Google Play Store but Metaps has managed to steer clear of similar issues so far. Aside from obvious corporate clients, the company is also courting the good will of developers, having just launched a zero commission smartphone ad network.
Investors have taken notice of the company's promise and track record. After receiving a series A of US$5.5 million in February 2012, Metaps also pocketed a sweet US$11 million in a series B round from March 2013. The funding went straight to global expansion, helping explain how the aggregate download number went from only 10 million during August 2011 to August to over one billion now.
Metaps gets Spiked
Metaps' "innovative and nationless" (Sato's preferred term to describe internationalization) approach to business was baked into its DNA on purpose. Sato powered the company by himself in the beginning but sought an early management team that could push borders and know when to eschew conventional wisdom. This team has given the company a new vertical in online payments, Spike.
The freemium model allows users to handle monthly payments of less than US$10,000 without worrying about transaction fees. Talking with Tech in Asia, Sato showed plenty of confidence in Metaps' core service but he tended to characterize the company's future plans in terms of Spike's progress. Although a United Kingdom office opened in June, Sato will not export Spike to the EU until the service becomes stronger in the US and brings Metaps' operations there to a break-even point. EU residents excited for the service might not have long to wait however – Sato anticipated that the EU launch could happen within the year.
See: 4 golden rules to monetize your apps
The end of money?
After that? Sato hopes to re-engineer the core monetization service by making it a global bartering system that does not require traditional currency. Global services often run into regulatory issues due to varying laws governing traditional money and emoney. Sato intends to avoid those headaches by creating an ecosystem where clients can take the money earned from their apps and then purchase items or services available within the Metaps platform.
Sato would solve the regulatory problem by not having any fixed prices in terms of both traditional and nontraditional currency. An item available from an American seller at a fixed price in US dollars or in a non-traditional currency like loyalty points would force Metaps to take many legal steps in order to have that item sold worldwide. If it's in US dollars, consideration has to be made for cross-border trade laws and international tax regulations.
If it's measured in something like loyalty points, Metaps would need to figure out how to define one point for every traditional currency it handles in order to facilitate cross-border trade. This option would make European expansion very difficult. Only a regulator's decision is definitive, but EU regulations strongly suggest that such loyalty points would be classified as emoney and a license would be required to distribute them. EU regulations also dictate that a single company cannot hold both an emoney license and a traditional payment institution license, the latter being required for Spike.
Sato is pushing against such restrictive regulations in order to expand a decidedly gray zone and set up shop there. His success remains to be seen but his resolution is very strong. "We just care about exchanging things of value. We don't need money… and value is determined by someone's need for an item. [It's just] consumer to consumer spending," he said.
Sato's initial incentive for this strategy was a desire to keep client money in the Metaps ecosystem. By preventing those cashouts, Sato will not only benefit his company – he just might create a new global ecommerce market.
Image credit to nekoroid on Flickr
9月3日と4日にスタートアップアジア@東京を開催します!割引コード < TECHINASIA >を使ってみて下さい!
Startup Asia Tokyo 2014 is on Sep 3 and 4. Unlock secret level using code < TECHINASIA >