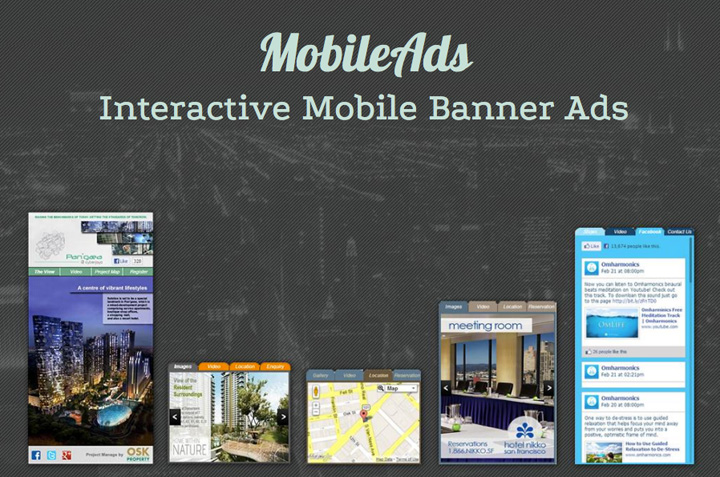 Penang-based rich media mobile ad creator startup, MobileAds (previously known as RichMobileAds) has a received an undisclosed strategic investment from Seattle-headquartered HasOffers. CEO and founder Alvin Koay couldn't share the exact figure but did say it is a bridge round to its series A. The investment sum is six figures.
Besides its Penang headquarters, MobileAds now has an office in Tokyo and a recent key hire in the US. "We just hired Ron Sheridan as our company's director of US operations. He was a co-founder of Oversee.net, [a company] once valued at US$1 billion by SAI in 2009," says Koay. "We will soon have an office in San Francisco". Today, MobileAds has a team of 14 in Penang, Tokyo, and San Francisco.
The new funding from HasOffers is strategic in the sense that is helps MobileAds enter the US market with much ease. Despite MobileAds being closer to Asia, Koay explains that US "is still one of the world's biggest digital advertising market." He also tells Tech in Asia that China will be its next target market. It will also use the fund to develop a "disruptive mobile video advertising solution" both for web and native apps.
See: China spent more on mobile ads than US in Q3 2013
HasOffers, as described on its website, is a "white-labeled software for networks, agencies, or internal media buyers to manage performance advertising programs for online and mobile offers". It runs MobileAppTracking, a mobile advertising performance analytics. HasOffers is backed by Accel Partners with over 180 employees in six offices across the globe.
MobileAds is HasOffers' first investment in a startup. HasOffers's CEO Peter Hamilton believes that "flexible ad creation and serving will play a major role" in the future of the digital advertising industry and was impressed with MobileAds' solution, calling it the "best white-labeled enterprise-level solution" they have seen. With HasOffers' investment and also client reach, MobileAds could be under good care.
Prior to this round, the Penang-based startup was the overall winner of the Guardian's Activate Summit Tech Talent Day in Singapore which won them GBP100,000 (US$168,000) in advertising credits on The Guardian's media properties. Through the event, it attracted the attention of Professor Serguei Netessine (also an angel investor of Redmart) who then angel invested in MobileAds.
See: The truth about "mobile advertising" in China
MobileAds first pitched at our Startup Asia Singapore 2013's Arena competition. Despite not winning the Arena pitch battle, the judges and audience were impressed with its solution.