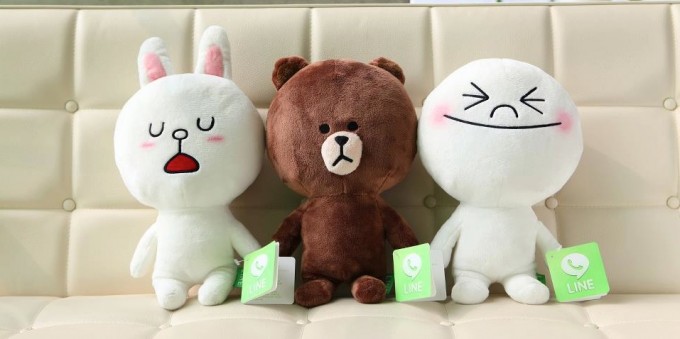 NHN Japan's Line mobile messaging app has hit over 120 million users so far. You may or may not agree but I do think its cutesy characters played a huge role to get people downloading the app.
Asiajin reports that its characters, featuring Moon, Coney, Brown, James, Jessica, and Sally, now feature in an animated TV series titled Line Town. Aired on Tokyo TV Channel 6, the first cartoon was broadcast last week on April 3 from 6.30 to 7.00pm. Though I can't find any publicly available complete video of Line Town, I did find a snippet recently uploaded on YouTube which I embedded below.
Besides now being social media and TV stars, Line's mascots are also found on mobile games and merchandise. To me, Line has done brilliant marketing of its chat app with its kawaii culture which, if I may generalize, works well in Japan and most parts of Asia.
Line has been very aggressive with its expansion across Asia. It has reached over a million users in Vietnam, is wildly popular in Thailand and Taiwan, and has made the messaging app available on Nokia Asha phones to target emerging markets such as Indonesia, the Philippines, and Cambodia. Late last year, Line also launched its Chinese brand, Lianwo, in mainland China in hope of breaking WeChat's stranglehold in the middle kingdom.
(Source: Asiajin)