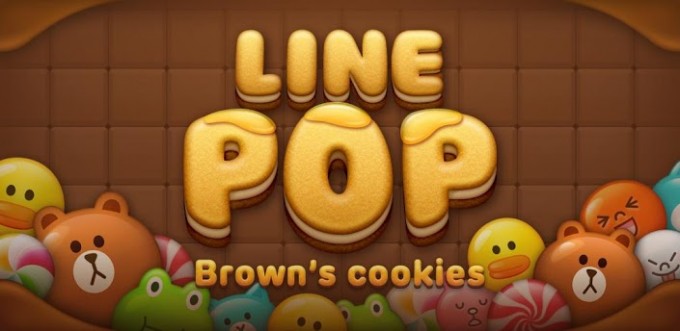 Korea's Kakao recently claimed that its the first company to successfully merge a messaging service and social games. NHN Japan might take exception to that claim, as its game platform launched just before Kakao's — but it all depends on how you define success.
Its Line Birzzle has been doing well, and the company just launched a new lineup of four games, one of which – Line Pop – has surpassed 3 million downloads in just 24 hours.
Given that Line now has a user base over 75 million both in Japan and around the world (mostly here in Asia so far), it is effectively using that platform to cross promote its own games in prime real estate in its main chat app.
Currently in Japan's iOS app store, Line Pop, Line Patapoko Animal, and Line Cartoon Wars (my personal favorite) are in 1st, 2nd, and 4th place respectively. Not too shabby. Over on Google Play, Line Pop sits in 10th spot. We haven't seen this sort of domination since, well, since yesterday — when we looked at Kakao's dominance of the Korean app store!
Ironically, since I've started writing this post, I have also heard DeNA's Comm app advertised on TV (here in Tokyo) at least three times. I expect that it will also be a service to be reckoned with in the future as well. Comm is a little late to the party, but I don't think it's too late by any means.