Japan-based chat app Line has crossed another major milestone today, reaching 200 million users. That is huge growth considering that Line just crossed the 100 million mark just six months ago. You can check the app's milestones on the chart below: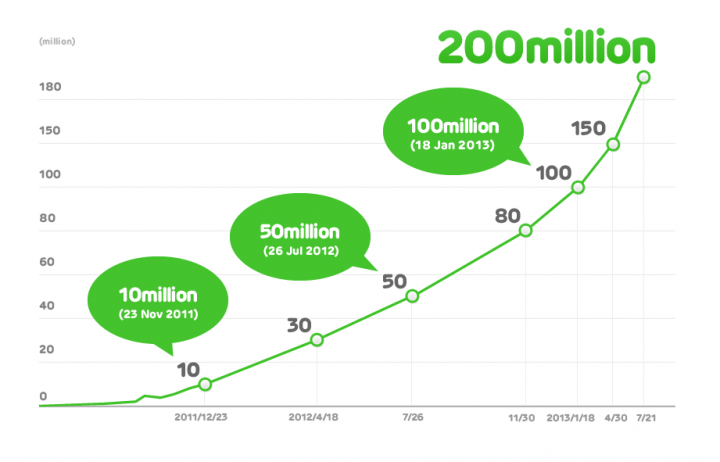 Rival messaging app KakaoTalk recorded its first 100 million at the start of this month. While China-based WeChat's userbase should be close to hitting 400 million thanks to its huge popularity in China's 1.3 billion population. WeChat's big budget splurge on signing Argentine footballer Lionel Messi is definitely a big help too.
Line is giving away some premium stickers from today up until July 26 in celebration of its 200 million milestone. The app has recently rolled out a new TV ad in India as part of its plan to usurp Whatsapp on course for world domination.
You can also check out our upcoming meetup in Taipei next week to learn more about Line's strategy in the country.