After three years and three months in action, the Korean startup KakaoTalk has surpassed 100 registered million users on its social messaging app. It's a major milestone for the app in this frenziedly competitive space, coming just over a year after reaching 50 million users in June 2012 (see graph below).
The most significant new feature for KakaoTalk was its social gaming platform – launched nearly a year ago – allowing it to tie in to popular games so that your can compete with your chat buddies. It's also a key feature for arch rival Line, which has over 160 million users. Perhaps the Korean app's most amazing singular achievement is edging out Facebook in South Korea to become the nation's top social network.
KakaoTalk has also been expanding aggressively in Southeast Asia – as have Line and WeChat as they seek to push out Whatsapp – with recent TV ad campaigns in Indonesia and a partnership with Friendster to promote the messaging app in Malaysia.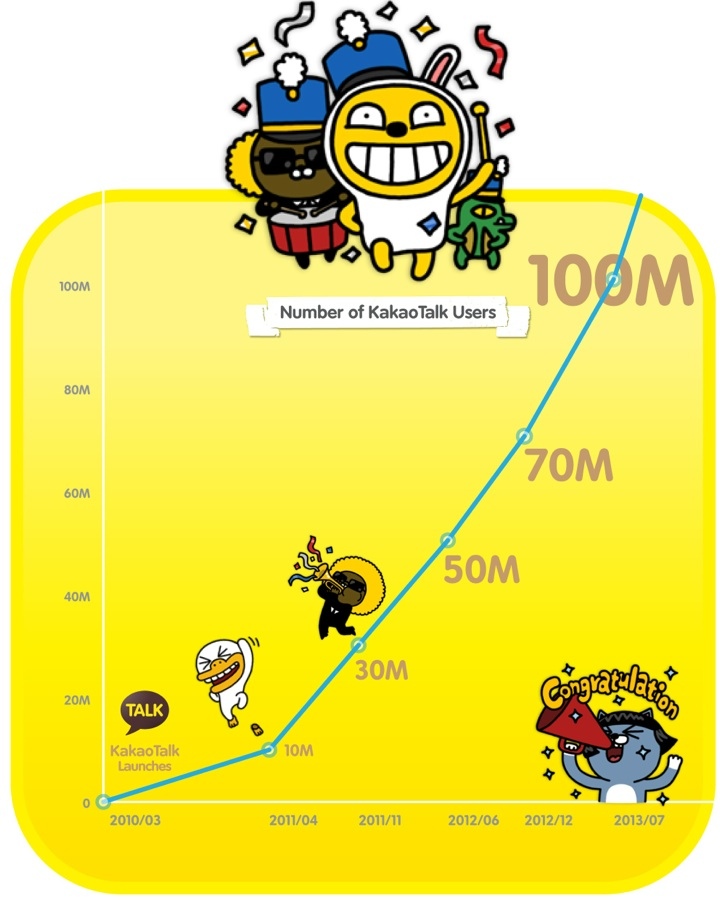 (Editing by Charlie Custer)