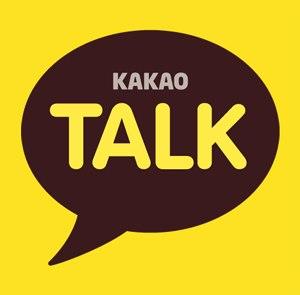 TV advertisements have proven to work very well for chat apps in Indonesia. China-based WeChat and Japan's Line have been propelled to the country's top spots on iOS and Android app stores thanks to their ads. And now Korea-based KakaoTalk is going to make its mark on the country's TV sets by airing a TV ad campaign in a couple of days. Will the ads be significant in disrupting the chat ecosystem here? Yes, I think so.
Let's first agree that TV ads do work to gain nationwide visibility and users in Indonesia. The country's internet penetration is still at a relatively low 24 percent right now, which means that to engage with the other 76 percent of the nation (which amounts to around 190 million people) you need to use more traditional media, like TV. A study by BCG Perspectives shows that "most, if not all, households throughout the country own a television, even those at the bottom of the pyramid of demographic groups, and it remains the most important source of information for consumers. Indonesians trust television commercials." Line's and WeChat's current rankings in Indonesia's app sites are a testament to that.
But with Line and WeChat airing their own TV ads ahead of the Korean messaging app, how will KakaoTalk's advertisement beat them? The answer lies with KakaoTalk's choice of ad stars.
First of the two is Indonesian celebrity Sherina Munaf – who has the country's second most-followed celebrity Twitter account with five million followers. She's joined in the ad by Korean all-boy band BigBang, whose 11,000 concert tickets in Indonesia were sold out in a mere fifteen minutes. Those two stars will be able to attract quite a number of fans to try out KakaoTalk. While Line and WeChat are targeting Indonesian teens with Maudy Ayunda and singer Giselle, a great many teens – i.e.: girls – might fancy BigBang instead.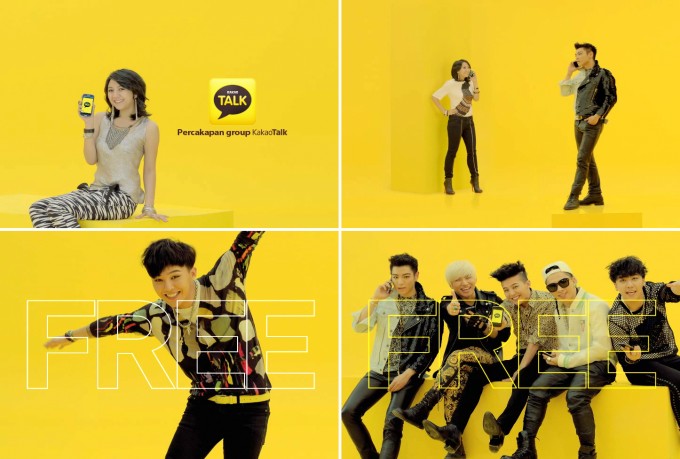 Also, let's not forget how Korean fever in Indonesia which has inspired a few Indonesian Korean-style pop groups like SM*SH, Cherrybelle, and 7Icons, who have quite a large number of fan base themselves. The number of Korean TV drama series still being aired in the country prove the popularity of Korean pop culture as well. If KakaoTalk's association with Korea proves to be successful, and Indonesian remember KakaoTalk when they think of Korea, then it will be a big boost.
Of course, Line is tough competition due to its social games or because a lot of friends are already there. Same goes for the full-featured WeChat, with things like voice chatrooms and video calling, especially when those more social features are now available on Indonesia's popular smartphone Blackberry now.
At the time of writing, KakaoTalk is ranked outside the top 50 spots in both Google Play and iTunes in Indonesia, according to AppAnnie. Let's see how those rankings will change in the coming weeks.