Hi folks, we are heading to Taipei next for our Tech in Asia Meetup.
We have invited Craig Chen, business development and planning manager of NHN's Line Plus Corp to share with us why social messaging app LINE is a success in Taiwan and how entrepreneurs can learn from them. To all our friends in Taiwan, if you are interested to learn more about Line, or if you are fans of Brown and the rest of the LINE gang, come join us now!
The Taipei Tech in Asia Meetup is on July 30 at 6:30 pm at Frog Cafe (蛙咖啡, 松江店). Tech in Asia Meetup tickets are free, but grab them while stocks last.
Agenda:
6.30 – 7.15pm: Registration
7:15 – 8.00pm: [Sharing] Why is Line popular in Taiwan and What Can Entrepreneurs Learn?
8:00 – 8.15pm: Q&A
8.15 – 9.00pm: Networking & Light Refreshments
Venue: Frog Cafe, Taipei Song Jiang Road, Lane 65, Unit 5, Level 1. (10455) 台北市松江路,65巷,5号,1楼.
Speaker: Craig Chen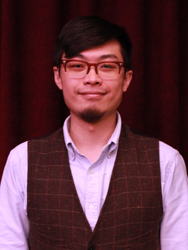 Craig Chen (陳佳聰) is the business development and planning manager at Line Plus' Taiwan branch. He's the first full-time employee of Line Taiwan and is in charge of local business development.
Craig has more than seven years experience in Taiwan's internet industry. He has worked in different areas like instant messengers, e-commerce, and also web portals. Besides the experience at top companies, Craig also joined a startup before joining the Line Taiwan team.
Not forgetting, a huge thank you to our awesome sponsors:
---
Special thanks
---

---
Corporate sponsors
---
---
VC sponsors
---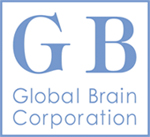 ---
Startup sponsors
---