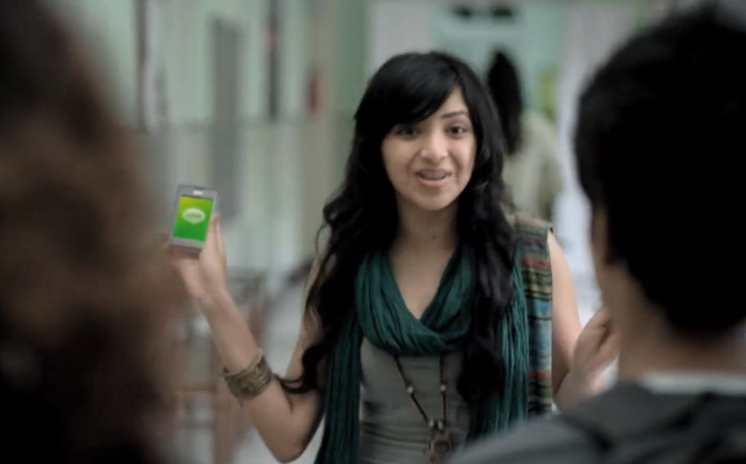 Japan-made Line app is weighing in to the social messaging app battle in India by officially launching in the country with the aid of two new TV adverts. Line has over 160 million worldwide users – about 70 percent of whom are outside Japan – but it has previously been focusing on Southeast Asia and China, not the South Asia area.
That all changes now with Line's two TV ads (embedded below), made especially for Indian youngsters, that emphasize the walkie-talkie-esque voice messaging and the massive, cutesy emoticons. Kudos to WatBlog for finding the ads.
Line's official launch and marketing push comes pretty late in the heated messaging app battle in Asia. China-made WeChat has been targeting India for a few months now with help from celebrities Parineeti Chopra and Varun Dhawan. Most of WeChat's users are in China, but about 50 million of them are in other nations.
Line is not only up against WeChat and established competition from Whatsapp, but there's also homegrown app Hike, which features a clever switcheroo feature to let it be used via SMS when your data coverage gets patchy – especially useful in India.
Here are the two ads:
(Source: WatBlog)
(Editing by Charlie Custer)