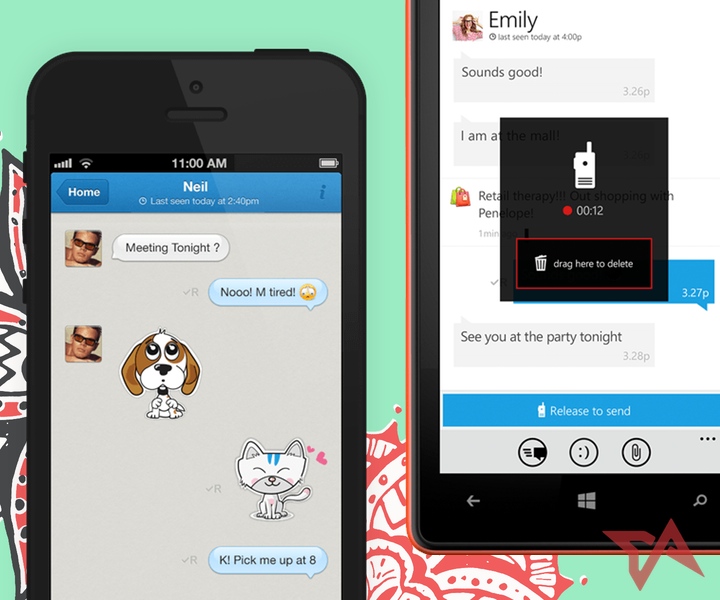 India's top contender in the global messaging app battle is Hike, which launched back in September last year. Today Hike has been updated with four crucial new features to help the social app in its battle with Whatsapp, Line, KakaoTalk, and WeChat both in India and around the world.
The new elements added to Hike are:
Offline messaging by clever hot-switching to SMS when you don't have access to mobile data.
Stickers, from characters to rage faces.
Push-to-talk voice messaging, called walkie-talkie by the Hike team.
'Last seen' lets you control who can see the time at which you were last active on Hike; it's claimed to be more private than Whatsapp's implementation.
(Updated the list to add in feature #4). Hike representative Pathik Shah points out that the offline feature is "very powerful in emerging markets like India where data connectivity is a big issue."
As we've seen with cutesy apps like Line and KakaoTalk, fun sticker packs are vital to success in Asia, though it's not clear if they're so much in demand in western markets. Hike will also have sticker packs specific to the Indian market.
Push-to-talk voice messaging is also a welcome addition for the times when you really don't want to type and it's just easier and quicker to speak right into your phone – like voicemail.
Hike initially launched in its home nation, then expanded globally last December replete with apps for Android, iPhone, and Windows Phone.
Hike is backed by the Bharti Softbank (BSB) incubator.