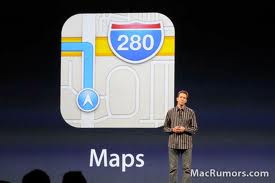 As an Apple fan myself, I couldn't wait to get hold of the iPhone 5, which launched in stores in Japan, Singapore, and Hong Kong today. There was much hype over the new iOS 6, and especially the new map application that looked so promising at Apple's (NASDAQ:AAPL) keynote launch. So out of curiosity and with much anticipation, I downloaded the new version of the OS on my iPhone 4S from here in Beijing.
Much to my surprise the new Apple Maps turned out to be a huge let down — and apparently it's not just me who thinks that. The entire map looks very "clean," and the grid is undeveloped and incomplete. This version of the map makes this world looked pretty boring. I explored the map around Asia and realized that besides China and Hong Kong, the rest of the countries' map readings are either inaccurate or undeveloped.
Let's take Singapore for instance. On the map, there are no road infrastructures, no buildings, no subway stations, except for a couple of random and isolated stations. What's more infuriating is that it actually listed "Seletar Airport," the former national airport of Singapore. Like 'former' as in decades ago.
In Taipei, Taiwan, all you get is plenty of gardens and parks. Is Taiwan all about parks and gardens to Apple? (Note, this is using maps served up by Autonavi, Apple's China map partner)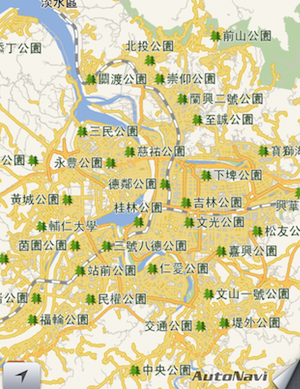 It's the same for Indonesia, Malaysia, and probably the rest of Asia. There are only the names of the cities, and when you actually zoom in, there's nothing on the map. Oh well, this is a big load of disappointment. The previous collaboration with Google Maps was serving its users pretty well I have to say. It really beats me to why Apple took this bold step to cut its collaboration with Google and to replicate the product with something that is – from a user point of view – shocking and unacceptable.
Apple has responded via a public statement to AllThingsD:
Customers around the world are upgrading to iOS 6 with over 200 new features including Apple Maps, our first map service," said spokeswoman Trudy Miller. "We are excited to offer this service with innovative new features like Flyover, turn by turn navigation, and Siri integration. We launched this new map service knowing it is a major initiative and that we are just getting started with it. Maps is a cloud-based solution and the more people use it, the better it will get. We appreciate all of the customer feedback and are working hard to make the customer experience even better.
I don't know how long it will take for them to fix it, but it's pretty clear to me that Apple has lost its way with maps.
[Source: Image]