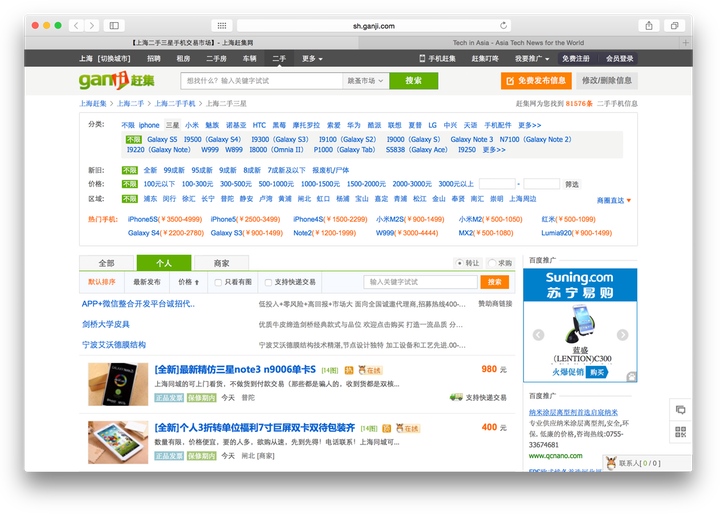 The recent IPO of China's top online classifieds site has sparked new competition in this very unsexy sector. Today Ganji revealed it has pulled in a sixth round of funding worth US$200 million in order to keep pace with 58.com, its NYSE-listed rival. Craigslist is a very minor player in China mostly just used by expats.
Ganji – which lists everything from jobs to cars for sale, rentals to used smartphones – got its newest financing from US-based Tiger Fund and the Carlyle Group, reports the Tencent Tech site this morning.
Ganji started up in 2005 and has attracted nearly US$200 million from its previous five rounds of financing. The next logical step might be an IPO of its own.
See: Alibaba reveals people in China spent $272 billion on Taobao and Tmall in past year
Tencent Tech reports that job listings, daily deals, and short-term home rentals bring in most of Ganji's revenue. It's not clear if the site is pulling in a profit. Ganji also owns the Airbnb-esque Mayi site.
Online classifieds sites in China haven't had the same level of success as ecommerce marketplaces in the country and remain an undesirable shopping resort for most people.