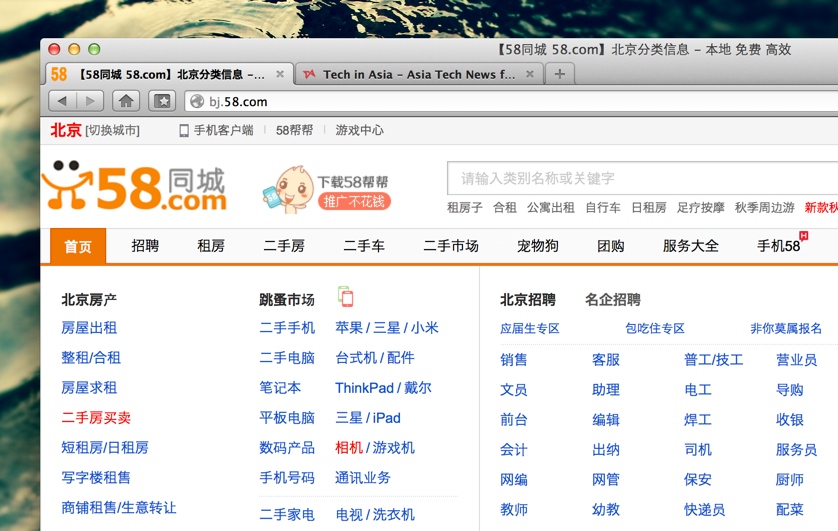 58.com (NYSE:WUBA), China's top online classifieds site, has hit the New York Stock Exchange today for the first time. After initially targeting listing at $13.00 to $15.00 per share before raising that slightly (to $17) a few days ago, 58.com has just floated at $22 per share.
After a few minutes of initial trading, 58.com's stock is already up to $24.25 (at time of publishing).
The site, sometimes referred to as China's Craigslist, has 130 million monthly unique users. Its 2012 revenues hit $87 million but it made a loss of $30.4 million.
See our post from earlier this week on how 58.com makes money from all its classifieds.
China's next big tech IPO looks set to be the mobile app development team behind popular apps like GO Launcher, which will likely hit the NYSE early in November.
(Editing by Josh Horwitz)