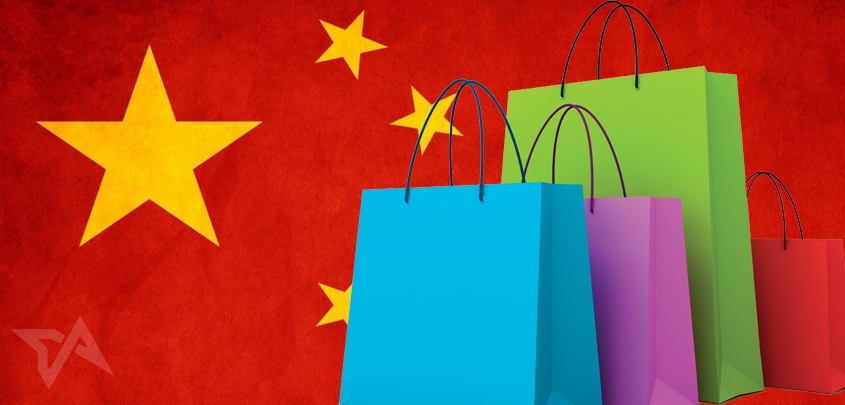 China's ecommerce titan Alibaba edged slightly closer to its much-anticipated IPO overnight when it filed new information with the SEC. The company – which runs leading Chinese estores Taobao and Tmall – revealed that its profit margins are under pressure, falling from 51.3 percent to 45.3 percent in Q1 2014 compared to the same period a year earlier.
Taobao and Tmall account for 81.6 percent of Alibaba's earnings. For the first time, Alibaba disclosed that Taobao pulled in RMB 1.173 trillion (US$190.6 billion) in gross merchandise volume (i.e.: sales) from Q1 2013 to Q1 2014, compared to RMB 505 billion (US$82.1 billion) for Tmall in the same period. So Taobao's shoppers are spending nearly double those on Tmall. Of the combined gross merchandise volume of US$272.7 billion on Tmall and Taobao, 27.4 percent is spent via consumers on mobile devices – up from just 7.4 percent at the end of 2012.
However, Tmall – which is a marketplace for large merchants and major brands – is growing faster than Taobao, which is home to small merchants and individual sellers. Sales on Tmall grew 90.1 percent in the past year, while Taobao's sales volume grew 32.3 percent.
For a sense of scale, China's ecommerce spending for 2014 as a whole looks set to top $300 billion this year after US$74 billion was spent online in Q1.
See: Here's our roundup of Alibaba's investments in US-based companies
Bloomberg notes this morning that concerns over falling profit margins and slowing revenue growth – Alibaba's slowed from 71 percent in Q1 2013 to 39 percent in the most recent quarter – caused shares in Alibaba's major investors, Yahoo (NASDAQ:YHOO) and Softbank (TYO:9984), to fall.
The new Alibaba filing also reveals the ten-member board of directors. There are six insiders, including Alibaba founder Jack Ma and Softbank's Son Masayoshi, along with four independents that include Yahoo co-founder Jerry Yang. The full F-1 filing is here.
Alibaba is still some way from its US listing, and a great deal of information has still not been revealed – such as how much it plans to raise and what the share price range will be. The latest rumors suggest it will IPO in August and could be the biggest public listing for a tech company ever, raising over US$20 billion.