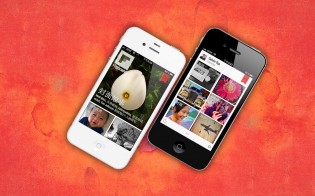 Back in December everyone's favorite reader application, Flipboard for iPad, made its way into China by partnering with Chinese internet giants Sina (NASDAQ:SINA) and Renren. And today Flipboard is announcing that its app is expanding to both the iPhone and iPod touch in China.
In addition, the Flipboard team is also making content from Chinese social networks, namely the afore-mentioned Sina Weibo and Renren, available to readers all over the world, not just those in China. Users just need to navigate to 'Accounts,' and select Sina or Renren from the many social sources listed (see here).
There is even more recommended Chinese language content available if you look down to the 'Choose your content guide' option near the bottom (see here), where users can now select a Chinese content guide. This area includes articles from famous publishers like GQ, Vogue, and Cosmopolitan China. For those who prefer video, there's even a Youku section added.
I find it pleasantly surprising that Flipboard is doing so much for its Chinese-speaking users. If you'd like to try out these new features you can download the Chinese version of Flipboard for iPhone or iPad over on the App Store, or you can simply add Chinese content sources from other language versions as well.