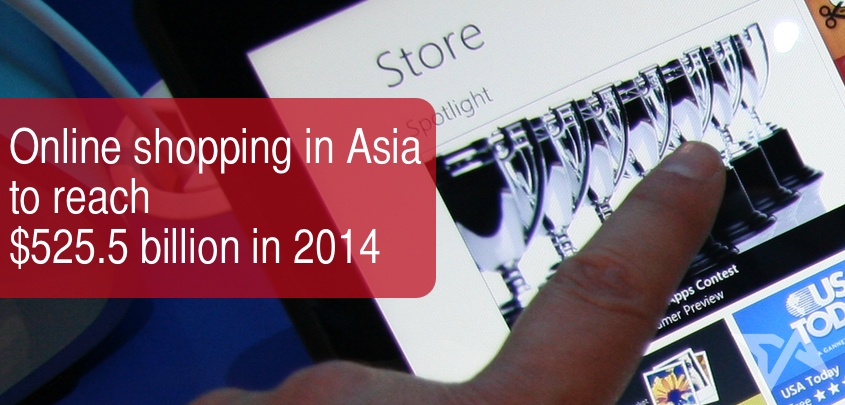 Take the world's most populous continent and combine it with one of the best things about the internet and you have a recipe for huge numbers. After steady growth in the past few years, ecommerce spending in Asia is set to surpass half a trillion dollars by the end of this year – $525.5 billion, to be precise.
(See: China's 'Cyber Monday' ends with $5.7 billion spent in 24 hours on Alibaba's estores)
This new infographic from Go-Globe collates some of the best statistics from reliable sources such as EMarketer. It's worth remembering that these figures relate to shopping on B2C sites such as Rakuten, Amazon, and Tmall; they do not cover consumer-to-consumer or informal selling over the internet, such as on eBay, Taobao, TokoBagus, or online classified ads sites.
Before seeing the full infographic, here are a few highlights among the mind-melting numbers from China, India, Japan, Singapore, and across the region:
China's B2C ecommerce market sees double the spending of Japan's. Chinese eshoppers will spend $274.5 billion in 2014, versus $127 billion in Japan.

For every $10 spent online in Asia, $6 comes from China

People in Asia-Pacific are more likely to do online shopping on a mobile – more so than the global average.

(From Go-Globe's blog)
---
(Editing by Paul Bischoff)