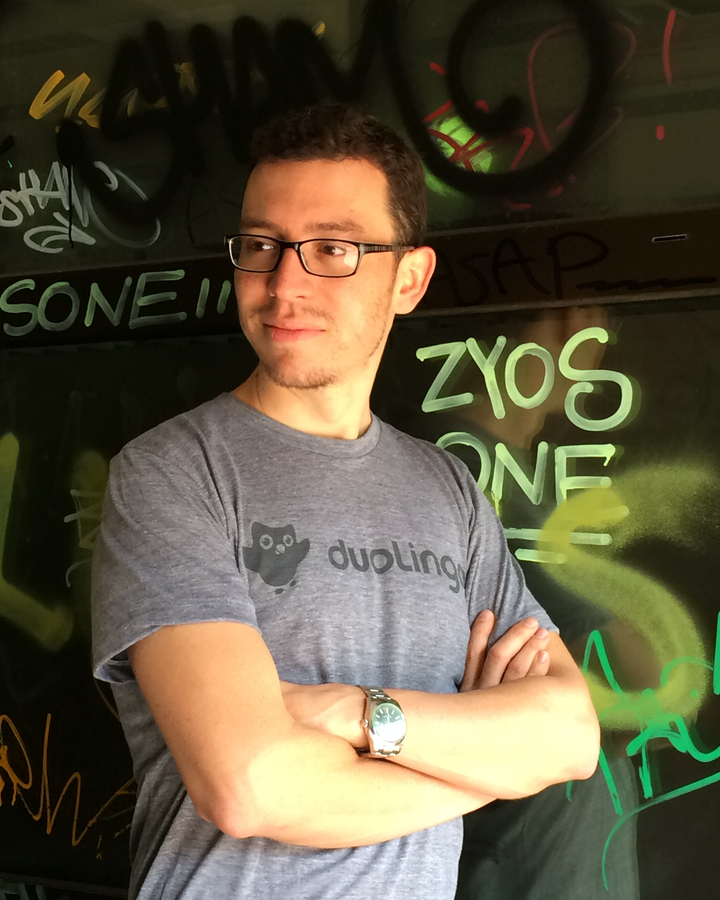 Duolingo, the free language-learning platform co-founded by reCAPTCHA creator Luis von Ahn, made its entry into Asia last month with the release of English courses for Japanese and Chinese speakers. Von Ahn, a serial entrepreneur regarded as the father of crowdsourcing, was in Tokyo recently to talk about Duolingo's push into the Far East and his dream of leveling the playing field for access to English proficiency certification.
Duolingo is a completely free service that acts as a crowdsourcing outlet for translating the internet at large. Users gain free access to lessons by completing translations of the language they are studying. The translations are tailored to an individual student's current ability and can be voted on by other users for accuracy. Duolingo also keeps things fun by presenting language lessons as a game – complete with rankings and a "health bar" with tiny red hearts.
The service launched in China on April 24 to a very receptive audience – that is, until the government stepped in.
"In our first week in China, we got 1.5 million users even though we did not promote – we don't do any paid promotion ever – and launched exclusively on iOS, so that is very encouraging," Von Ahn told Tech in Asia. "We then got blocked, unfortunately, and it seems to have been because of the high influx of traffic, leading to an investigative IP block – or so we have been told. We are now back up and running fully in China."
1.5 million downloads in one week might catch the attention of the country's internet patrolmen, but there's another reason why the government might have been concerned. In theory, Duolingo can provide access to foreign language content that may be deemed sensitive by the communist regime. Whatever the reason, the government lifted the block just as quickly, and Duolingo thus far is alive and well in China.
The service will launch in South Korea tomorrow, starting with the PC version at first and adding app support in the near future.
Equal access to ESL certification
On the same day that Duolingo launched in Asia, Von Ahn announced a new product called Duolingo Test Center – and the timing is likely no coincidence.
Test Center is a standardized English language test that is taken on a user's smartphone, complete with a real-life proctor that monitors the test for cheating through the device's front-facing camera. Von Ahn hopes that the US$20 standalone app, currently available for Android, will be accepted as an equivalent to much more expensive English as a second language (ESL) certification:
We have seen a lot of interest in the Test Center, particularly in Asia. There is a very large interest in learning and certifying English skills in Asian countries – speaking again particularly about Japan, China and Korea – but unfortunately the current certification market is quite limited. The TOEFL and the TOEIC monopolize the space and charge US$250 every time someone takes a test. Additionally, they offer testing centers in certain cities – so many have to commute to take those – and require appointments made weeks in advance, causing people to miss deadlines.
A recent study found that the digital English language learning market in Asia reached more than US$860 million in 2013 – a figure that is projected to hit US$1.6 billion in 2018. Unsurprisingly, the top buyers in this market were China, South Korea, and Japan.
With free lessons and certification at US$20 a pop, Test Center isn't trying to command a big chunk of this lucrative market – it's simply trying to level the playing field for everyone.
"Duolingo Test Center was created to give everyone fair access to language certification and to allow language students to take the test from the comfort of their home, at a time of their choosing, as many times as they need," Von Ahn adds. "Initially, Test Center will be available only in English but we do hope to localize to all three markets – Japanese, Chinese, and Korean – within a few months. We are already in touch with a number of influential educational and professional institutions in the United States that are very interested in accepting Test Center results, making it even more appealing to Asian markets."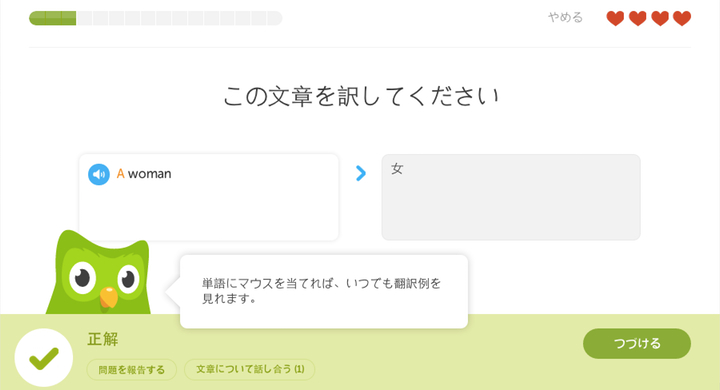 Legitimizing a new service
Von Ahn and his team organized a correlation study with the University of Pittsburgh to prove that Test Center results are equivalent to those of the TOEFL. On top of having proctors review test footage to verify identity and ensure against cheating, the test itself is dynamic.
"It contains a very large number of questions and alternatives to prevent people from collectively memorizing potential questions, says Von Ahn. "This is common in the TOEFL, for example, as is bribing proctors."
See: This startup pays you to study – but not meeting your weekly goals will cost you
When asked if he believes that Asia could become the largest market for Duolingo and Test Center, Von Ahn doesn't hide his optimism:
Asia's sheer numbers, both in terms of internet and mobile penetration and in terms of the interest and focus on learning English and certifying English skills are huge. The initial response has also been surprisingly positive, both in terms of the meetings we've had with local influencers as well as adoption.
Von Ahn added that Japan, China, and Korea – the three biggest markets in East Asia – will drive the startup's focus on the continent for the immediate future:
While we generally don't visit countries we launch in, we believe Japan, China and Korea are of particular importance to Duolingo and are doing things a bit differently… We're treating these markets with more attention than others and really want to make sure we take all the right steps to provide the best possible tools for Japanese, Chinese, and Korean students looking to learn languages and certify their skills fairly and reliably.
See: Why this startup is better off in Tokyo than in Silicon Valley