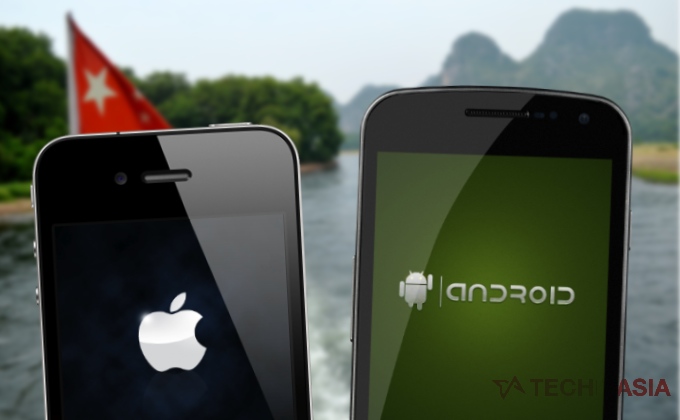 Taiwan's Digitimes Research has a new report out looking at the smartphone landscape in mainland China. It states that sales of smartphones in China – across all platforms, like iPhone and Android – are expected to grow 137 percent year-on-year to 189 million devices in 2012.
It's expected that 86 percent of fourth quarter sales in China will be Android phones (with 50.8 million Androids sold in Q4). For the year as a whole, that amounts to an impressive 157 million Android smartphones sold in China during the whole year, which is up 260 percent from a year ago.
The new report also signals a shift towards Chinese consumers favoring domestic smartphone brands, with local brands expected to account for 61 percent of China's smartphone market in 2012 led by Lenovo. That syncs with Canalys data we saw last month which pointed out that China's top five smartphone brands are, in descending order, Samsung, Lenovo, CoolPad, Huawei, and ZTE. That's very bad news for the once-beloved HTC; as for other overseas phone-makers, only Samsung and Apple appear to be making a strong showing this year.
This all seems to be on a par with what Canalys said earlier this year. It found that China "accounted for 27 percent of the 158 million global smartphone shipments" back in Q2 alone.
[Source: Digitimes and Digitimes Research]