China's top search engine, Baidu (NASDAQ:BIDU), has released its newest mobile trends report, giving us some neat insights into the insane amounts of feature phones and smartphones that are used to access its pages. It paints a new picture of a growing shift in mobile service providers, the rise of smartphones and Android in China, and precisely how many Baidu pageviews are racked up by folks on iPhones. Here are our choice cuts from the report:
2G vs 3G vs Wifi
Among all the mobile visitors to Baidu, we also see a strong trend in greater 3G usage, now up to 15.6 percent of pageviews, up from just 6 percent exactly a year ago. If those visitors are broken down by iOS and Android versus everyone else, it should be no surprise that 3G usage wins out: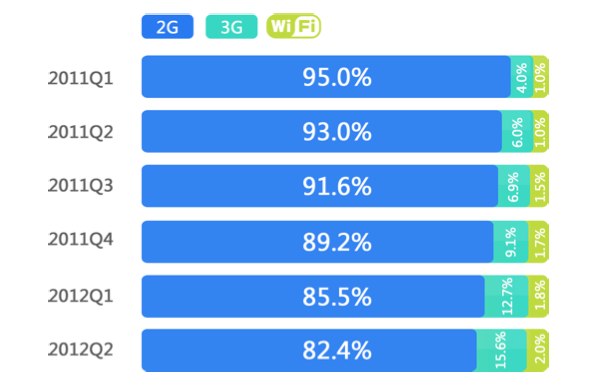 Phone brands
Apple accounts for a strong 8 percent of such visits to Baidu sites, which is impressive for just a few models of iPhone and iPad. That makes it the third most-used brand of mobile device, by Baidu's observations. Nokia still (though not for much longer) reigns over Samsung: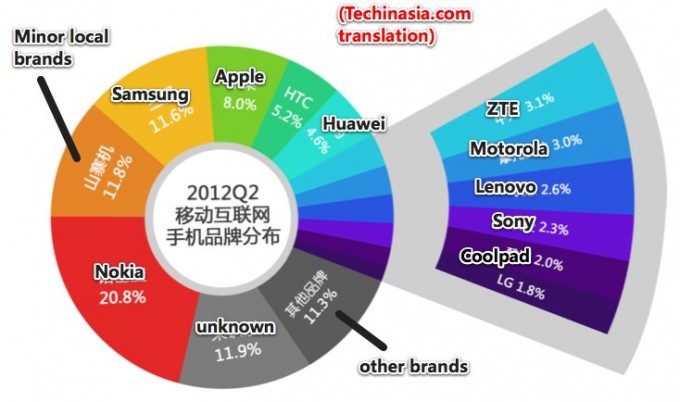 Breaking down the Android space, it should be no surprise that Samsung and HTC rule the roost. Huawei is a very strong third, with 9.8 percent; but that's down a bit from the previous quarter. The smaller homegrown phone-maker Xiaomi sure is making an impact, with its one single model now accounting for 4 percent: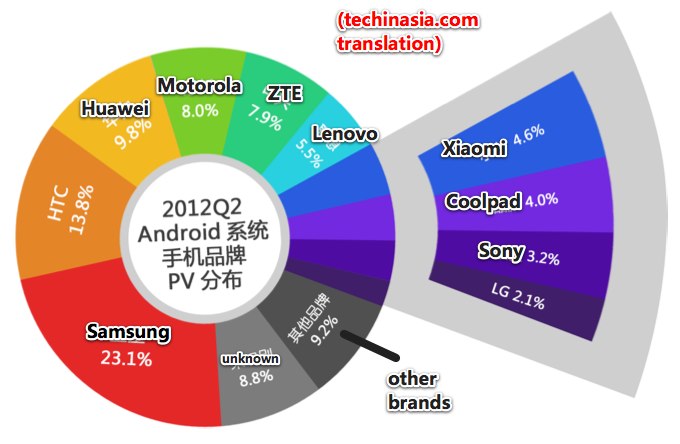 But the iPhone remains the king, just as it was when I last looked in 2011 Q4. At that time, the iPhone was the biggest model observed visiting Baidu, with 4.48 percent, but now it has rocketed to 9.6 percent in the newest stats. The Xiaomi M1 makes an appearance as well: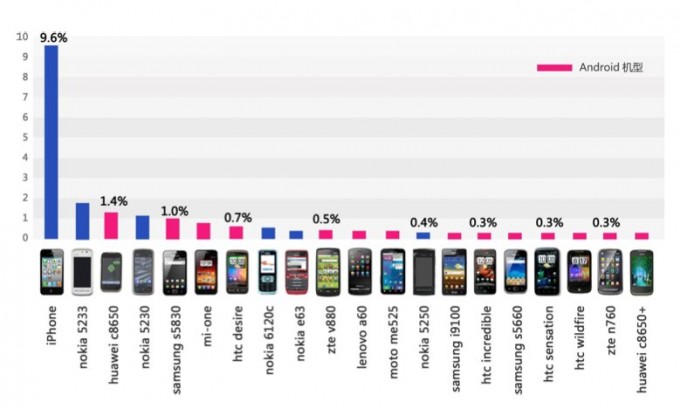 Mobile OS
Android is, as we expected, now bigger than ever before – the new stats show that 21.4 percent of all Baidu's mobile hits were on Android devices. The Symbian S60 platform, as seen in many recent Nokias, holds on to a shrinking third spot. But the presence of the generic "feature phone" label, and other JAVA-based OSes like MTK and S40, shows that non-smartphones – like the Nokia 5233 that's ranked second only to the iPhone in terms of popular models – are still widespread across China. That gives smartphone makers a lot of scope for growth.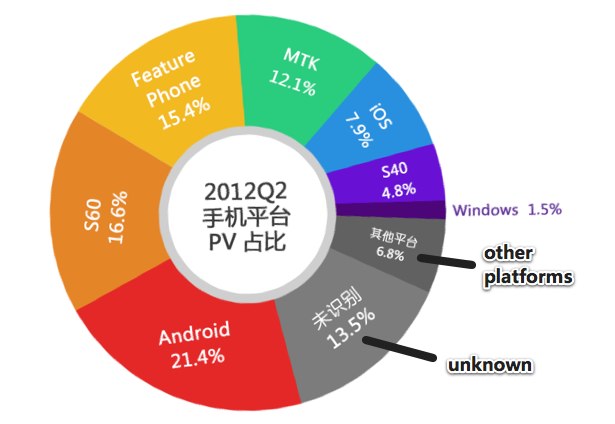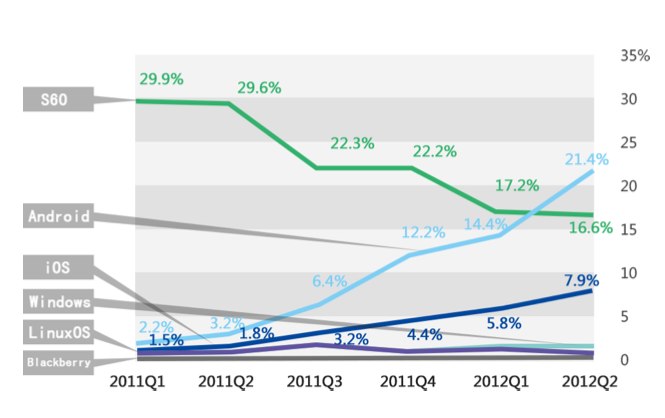 Changing Telcos
The search giant is seeing a sea change in the dominance of China Mobile (NYSE:CHL; HKG:0941) – it's now seriously ebbing away, flowing to a rising China Telecom (NYSE:CHA; HKG:0728):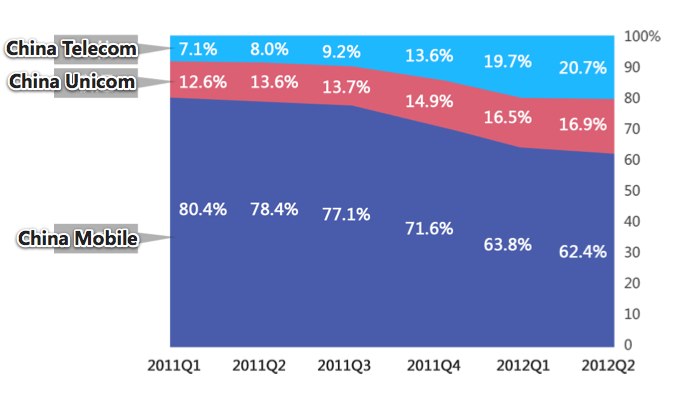 For the full PDF report, head to the 'Baidu Open Mobile' page.