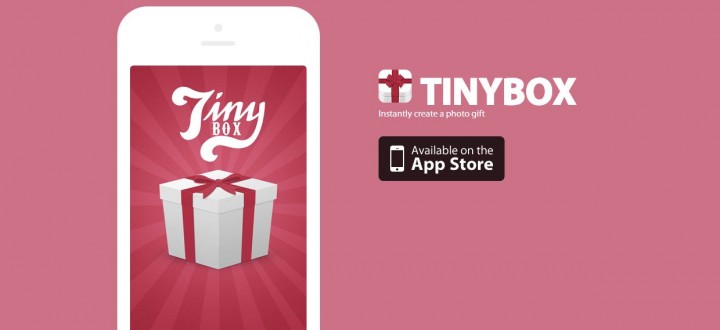 A lot of things have gone digital these days, even shopping and banking can be done through the internet and mobile apps. Seeing this trend, Philippine-based startup Scrambled Eggs has given people an avenue to send gifts to their loved ones through an app.
The app called TinyBox is a fun and simple app to send a surprise photo gift to anybody via SMS. Users can pick from the designed digital gift boxes, like a Tiffany jewelry box or raunchy leopard print box, and upload personal photos to put inside. This can be matched with personalized voice messages for the receiver.
TinyBox founder Ben Wintle says he developed this app because he always forgets to do something sweet for his girlfriend, like send her flowers or a nice note. His intention was to build an app where multiple sweet gestures could be pre-scheduled and delivered to his girlfriend at intervals over time.
The recipient does not need an internet connection to be notified of the gift because it's sent in an SMS. But the message contains a link to an HTML page where the user can unveil his or her digital gift. When the recipient opens the Tinybox, the voice message will play and the picture will pop out.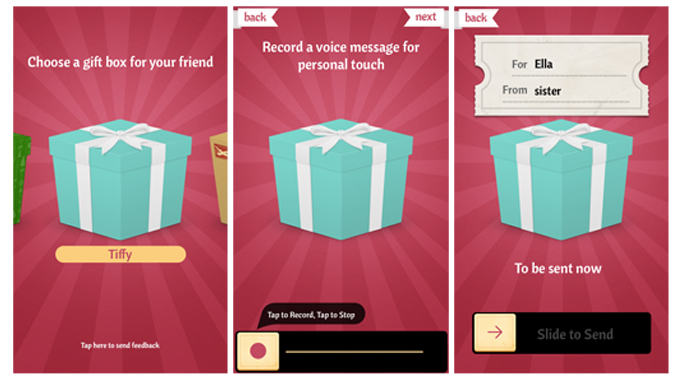 The first version of the app launched in December. Wintle says Christmas week was the busiest time so far for TinyBox, when around 300 were sent every day, mostly in the Philippines.
More giftboxes
Just last week, TinyBox released an updated version in which it allows users to win new and cooler digital box designs every time they send gift boxes to their friends. For TinyBox, it's a way to retain users. Wintle says:
We've seen that many users simply enjoy sending their photos inside one of our digital gift boxes to create a surprise element for their friend who has to open the box. This can also be attributed to the choice of cute and funny gift box designs users can choose from. A lot of our users also reported using the app because of the feature enabling them to send a gift box to many of their friends at once. This recently came in handy for Filipinos who sent Christmas greetings to many loved ones locally and abroad.
Currently, TinyBox generates revenue whenever users pre-schedules a TinyBox gift. Each pre-scheduled gift is equivalent to one credit, and it allows users to buy 10 credits for $1.99, 30 credits for $3.99 and 100 credits for $9.99.
Wintle says this revenue stream may still change, and the team wants to "monitor how the app is getting used, so some changes and new elements are probable."
TinyBox app is available for free on iOS.
(Editing by Paul Bischoff)