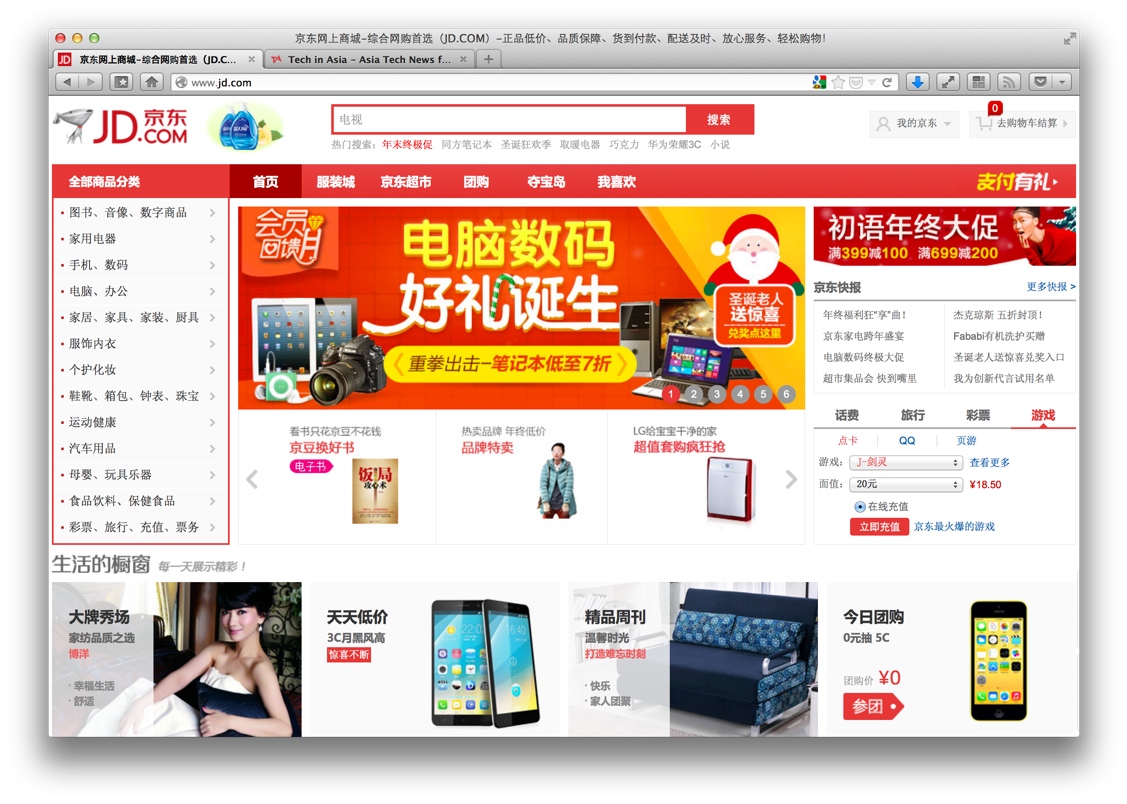 After years of speculation, one of China's top e-stores, JD, has filed to list publicly in the US. According to JD's filing with the SEC, it's aiming to raise up to $1.5 billion with its US IPO.
JD – which was called 360Buy until it rebranded early last year – is second to Alibaba's Tmall in China's cut-throat e-commerce industry, but it's the largest e-store in China that buys most of its own stock and ships them to consumers. JD said last month that it'll pull in over $16 billion in sales in 2013.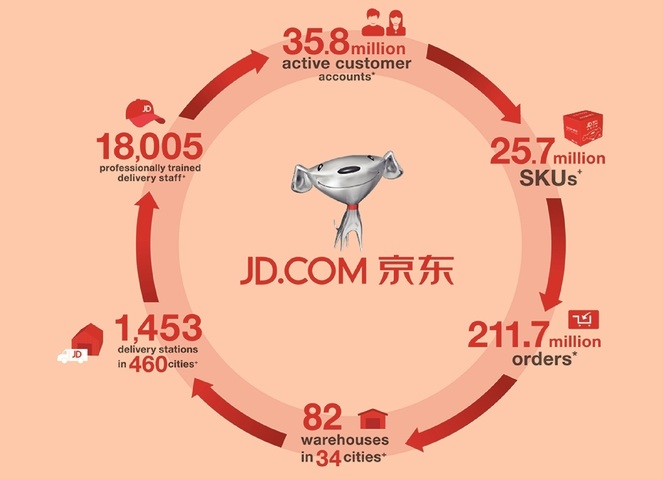 JD's filing with the SEC today reveals (as shown in the image above) that the Beijing-based company now has 35.8 million active users accounts, 25.7 million products, and 82 warehouses in 34 cities across China backed up by 1.453 delivery stations in 460 cities. In addition to all that infrastructure, JD has its own delivery service for the final leg from delivery stations to e-shoppers' doorsteps.
JD has raised well over $2.5 billion in funding since it first got investment back in 2007. The last time a valuation was pegged to the company in early 2012 during its series C funding round it was worth $7.25 billion.
The Chinese e-commerce IPO that everyone is waiting for – Alibaba's – has yet to begin, and it's not clear if Alibaba will list in the US or Hong Kong.
(Hat-tip to QQ Tech – article in Chinese – for spotting this)