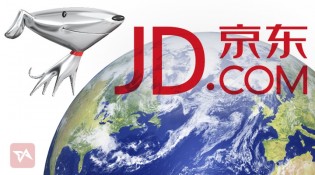 Is Jingdong aiming for an initial public offering on the US market? That's the rumor being passed around in the Chinese tech media, according to the Beijing Business News. The vaguely-sourced story has it that the company has set a timeline that might see it appear on the market before Alibaba. Alibaba, Jingdong's largest domestic rival, has already admitted that it is preparing for an IPO. Supposedly, Jingdong is preparing for one too, and has already engaged PWC China to begin an audit.
A spokesman for Jingdong told the Beijing Business News that the company does not have a specific timetable for an IPO. But an anonymous source told the paper that Jingdong CEO Liu Qiangdong's frequent trips abroad could signal that he is preparing for an IPO. Of course, this is all just a rumor for now. We have contacted Jingdong for comment and will update this story if we hear back.
That said it certainly wouldn't be a surprise to see the company heading for an IPO. We put Jingdong on our list of the most likely China IPOs this year back in January, although that was before the rebranding so the company was still named 360Buy at the time.
(Beijing Business News via Techweb)