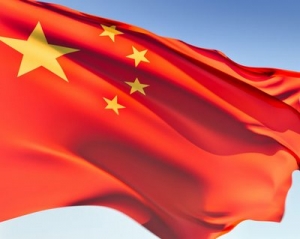 There's a new trend in the e-commerce and group buying – aka: daily deals – space in China for former rivals to work together, outsourcing a part of their business to another site that has great expertise in that area. It's complementary, efficient – and quite unexpected; a tacit admission that the industry is both vicious and exorbitantly expensive, with intense pressure to cover every product area in a manner that most sites cannot realistically maintain.
An insider in the business, who'd like to remain anonymous, has told us that consolidation will only accelerate this year in China, with new partnerships and outsourcing deals even among major B2C e-commerce or group buy companies. Baidu (NASDAQ:BIDU) knows the risks all too well, with the failure of its joint-venture with Rakuten just last week. We've already seen four pretty large tie-ups in this area, with one other rumored to be about to take place. These are:
Dangdang + Gome
E-commerce site Dangdang (NYSE:DANG) recently decided to work with Gome (HKG:0493), the big-box electronics retailer which is trying to shift more of its business online, to set up a store-within-a-store on Dangdang.com that would sell much of its range of gadgets and home appliances. As part of the deal, Gome will promote its Dangdang storefront as well as take care of after-sales servicing. (Press release).
Dangdang + Jiuxian
Earlier this week, Dangdang opted to outsource its alcoholic beverages portal to the expert drinks retailer Jiuxian.com. Similarly with the Gome tie-up, it means that Jiuxian will take care of all the liquor that Dangdang's customers order in terms of shipping and after-sales. (Read more on ChinaTechNews).
55Tuan + Ganji
Meanwhile, in the local group buy industry, the classifieds site Ganji recently ceded control of its deals portal (where it's a very minor player) to 55Tuan, which has now risen to be China's second-largest deals site. Though a relatively small bit of outsourcing, it's indicative of how this path is chosen rather than Ganji abandoning that non-core part of its business. (Read more on BusinessInsider).
360buy + 55Tuan
This would be a major one, though for now it's a rumor. Essentially, as we outlined last week, 360Buy – which is the country's second-largest B2C e-tailer – might try to outsource its group buy portal to 55Tuan so as to save on costs on that aspect of its non-core products.
Tencent's QQTuan + FTuan
Web giant Tencent (HKG:0700) has entrusted its QQTuan deals aggregator to be run by FTuan, one of China's top ten group buy startups.
---
It's not just happening in e-commerce in China. Video-streaming sites in the country – another highly competitive yet fragmented sector – are going through a major shake-up as well. First there was the bombshell of a merger between Youku and Tudou, the two top players; then just this morning, three smaller video sites formed a strategic alliance for buying movie and TV show rights, and they might work together on social elements of their sites as well.
And so the online retailing industry in China could see a major acquisition or two – but consolidation via outsourcing and partnerships seems to be the path that many more will follow. That's because they lack the funds to acquire a rival, but need to work together in order to survive.