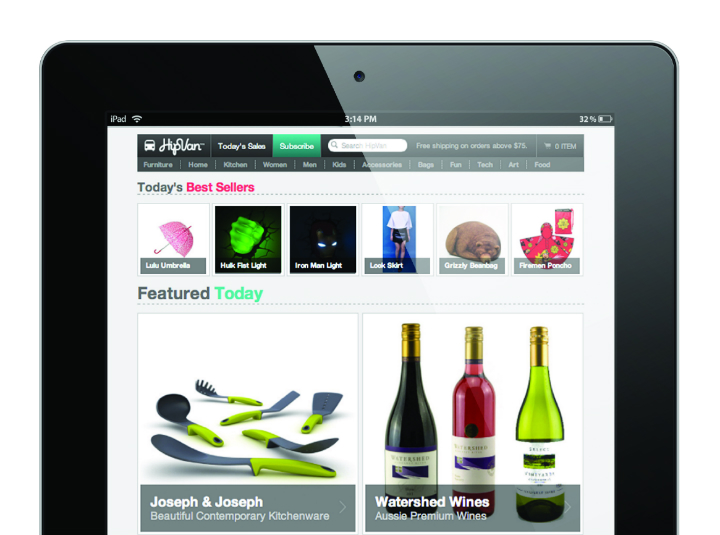 Design-oriented e-commerce startup HipVan has just confirmed its list of investors including Singaporean celebrity Jade Seah, well-known local entrepreneur Darius Cheung, and newly formed venture capital firm Silicon Straits. Silicon Straits is led by James Chan, one of the investors in Viki, a startup recently acquired by Rakuten for $200 million.
Co-founder Danny Tan declined to disclose the investment sum but said the investment is an extension of its angel funding, which we covered back in June. HipVan has a presence in both Singapore and Malaysia, where it has 15,000 members and 6,000 members, respectively. The store now features design-oriented products from about 300 brands and designers across 24 countries.
HipVan's launch was first reported back in April on Tech in Asia.
(Editing by Paul Bischoff)