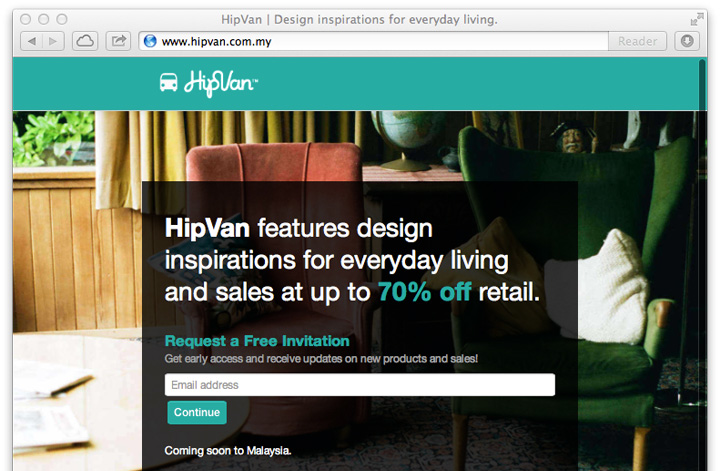 An insider source tells us that Hipvan, a Singapore-based design-focused e-commerce site, has recently concluded an angel financing round. We also learned that with money in the bank, Hipvan has officially entered Malaysia with a .my domain, competing head-to-head with local site DSYR and also Singapore's Kwerkee.
Hipvan co-founder Danny Tan confirmed that the company has just concluded an angel round but declined to reveal the investment sum or the names of any investors. He also declined to comment on the company's sales figures but did say that the number of orders on Hipvan has doubled each month.
The Hipvan team now has five full-timers and has expanded to Malaysia because it is closest to its Singapore base. But it seems like Malaysia will not be the only stop for Hipvan; we were told that it plans to expand to eight to ten countries by 2015.
On related note, American design-oriented e-commerce site Fab recently raised $150 million to expand to China and possibly also Japan. While it hasn't signalled any interest in Southeast Asia, it wouldn't be a surprise to learn that Fab plans to enter this particular area in the near future.
(Edited by: Charlie Custer)