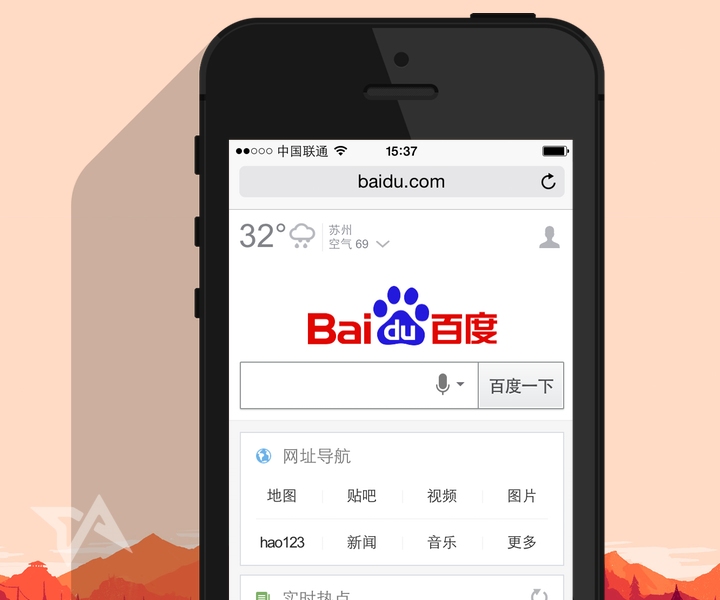 Baidu (NASDAQ:BIDU), China's top search engine, released its Q2 earnings report overnight. The financials were dull (see here; PDF), but the conference call with Baidu execs yielded some interesting user numbers and a few new milestones.
With a strong focus on mobile – now that China's mobile internet users outnumber its PC web users – Baidu CEO Robin Li hailed the fact that the company's "mobile revenue, which is largely comprised of mobile search revenue, accounts for 30 percent of our total revenue." (With thanks to SeekingAlpha for the call transcript).
Li also revealed that Baidu's mobile search service grew to over 500 million monthly active users (MAUs) in June, which is a new high. He partly attributed the growth to a recently redesigned mobile search homepage, as well as to new content partnerships that result in more embedded information available at a glance in search results.
See: Baidu's image-recognition software isn't perfect, but it's super smart
200 million MAUs on maps
Here are a few more stats that Li revealed in the call:
The Mobile Baidu app reached 70 million daily active users.
Baidu Maps surpassed 200 million MAUs for the first time.
130 million Android app downloads per day on the Baidu App Store and its sister site, 91 Wireless.
Baidu's consumer cloud storage service grew to "nearly 200 million registered users in Q2, from 160 million registered users in Q1."
Li ended his comments by talking about Baidu's new R&D center in Sunnyvale, California, and how it adds to the web giant's growing expertise in big data, artificial intelligence, and 'deep learning'. He explained the importance of deep learning to the search engine and its other products:
Deep learning already touches on much of what we do, from speech recognition to image-based search, and from ad ranking to big data analytics. It will fundamentally improve our ability to understand natural language, to provide more accurate translation, and to make more intelligent recommendations.
Baidu's CEO made no mention of losing more market share to arch-rival Qihoo (NYSE:QIHU) in the newest data from CNZZ for a search engine's share of desktop PC page-views in China. Baidu's share is down to 59.6 percent in new numbers for June, while Qihoo is still growing and has reached 26.1 percent.
However, CNZZ's data does not cover mobile search and there's no adequate information on the web for market share just on mobile in China. Qihoo is behind in terms of mobile search tech and has only quite recently added advanced features common on Google or Baidu for several years, such as location-aware search results. The newest available data from Enfodesk claims that Baidu's total search share (mobile plus PC) is at 72.9 percent in Q1 2014 – a number that's growing due to its investments in mobile.