Wired has dropped in on a brand-new facility opened by Chinese search engine Baidu (NASDAQ:BIDU) in the heart of Silicon Valley. Dubbed Baidu's Institute of Deep Learning (IDL), it has just hired its first researcher in Cupertino, California (yes, so now Baidu is neighbors with Apple), and plans to grow the team this year.
The Baidu IDL will research the relatively new field of 'deep learning' – mimicking the brain with a mix of hardware and software – and might yield some clever new products in future, such as something like Apple's Siri or Google Now for voice-activated searches on mobile 1, or perhaps something related to wearable computing like Google Glass. Well, we know Baidu is working on glasses-based tech already.
Baidu's head of its speech- and image-recognition search team, Kai Yu (pictured), made the trip from Beijing to Cupertino to hire the lab's first researcher. He explained the plan so far:
We have a really big dream of using deep learning to simulate the functionality, the power, the intelligence of the human brain. We are making progress day by day.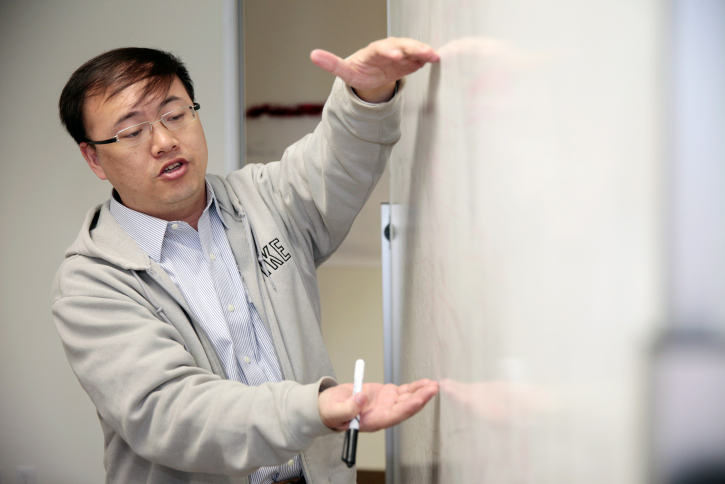 He added that Baidu needed to make the trans-Pacific leap to get "access to a huge talent pool of really, really top engineers and scientists" so as to compete with Google in these fledgling fields.
While Kai Yu says that they are working on Baidu Eye at the new lab, he stresses that the emphasis is on deep learning algorithms that can keep the search engine – which has 70 percent market share in China – ahead of its rivals.
This isn't Baidu's first overseas lab. There's the Baidu-l2R Research Center in Singapore, which focuses on natural language processing technology for Southeast Asian languages – specifically Vietnamese and Thai. While that other facility might indicate that Baidu is keen to launch its search engine in nations like Vietnam and Thailand in the near future, the Cupertino facility is quite different, and seems motivated by a need to get closer to the best neuroscience talent emerging out of universities there.
Another motivating factor might be the growing competition in this sector after Google recently hired Geoffrey Hinton, who's considered to be the godfather of deep learning and neural network research.
(Source: Wired)