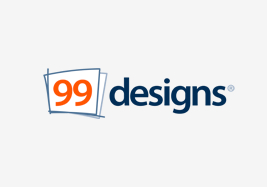 When we last heard from Australian startup 99designs, it had acquired European rival 12designer and followed that up by launching 99designs.de in Germany. And now there's word from the company that it is launching a French-language version of its site at 99designs.fr, as well as opening its second European office in Paris.
The new French website will certainly make it easier for customers in that country to run contests, and help designers in their quest to find more gigs. For its push in France, 99designs has enlisted the help of Sihan Belouadheh, who will be its new country manager for that market.
99designs boasts that it is the largest online graphic design marketplace in the world, with designers from 192 countries in total. It says that Europe accounts for 15 percent of the design contests on its site, making the region an important market for the startup.
When we spoke to the company's CEO, Patrick Llewellen back in August, he also indicated that their services are popular in Asian countries as well, with over 55,000 designers signed up among their top five countries in the region.
So far its doing well in countries like Singapore, Hong Kong, and India where English is widely spoken, although for other big markets like Japan, Korea, or even China, it would need to roll out localized versions as it has for Germany and France in the European market.