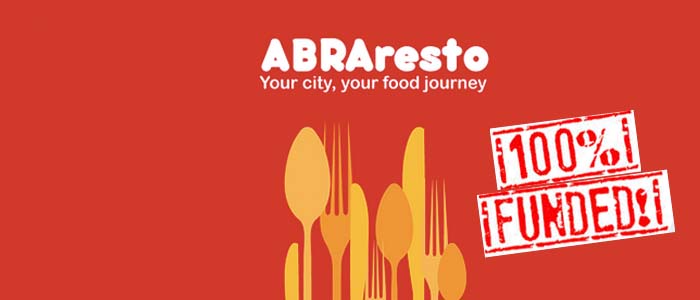 (Updated on January 30th: Carrington Liem is a director in Fortace Holding Group, one of the holding companies of the investors. The families own a string of other relevant businesses across Indonesia.)
Indonesia's food discovery site Abraresto announced today it has closed an investment of $1.5 million from Indonesian investors made up of "Indonesian families associated with some of the largest privately held companies" in the country. The funding comes as a huge confidence booster for startups in Indonesia.
Carrington Liem, a partner in the investing company, explains:
From the first time we first met [CEO] Ankur Mehrotra and team, we were convinced of the need for such a concept in Indonesia. […] We look forward to working together to make Abraresto.com the largest food discovery platform in Indonesia.
The money will be used to empower Abraresto's services and for the team's expansion plans to multiple cities in Indonesia. The team now stands at 20 people. Abraresto's database covers 20,000 restaurants, cafes, bars, and clubs in Jakarta.
(Read also: New food discovery site Abraresto will find tough competition in Indonesia)
The two co-founders behind Abraresto have worked at Standard Chartered Bank and eBay, while the Indonesian team is comprised of former engineers from Koprol, the first startup in Indonesia to be acquired by Yahoo. The team is also operating Singapore's restaurant reservation startup Abratable.
The team is facing a tough crowd with rivals like Qraved, OpenRice, and Zomato in Indonesia. But with this funding, it now looks like Abraresto has a fighting chance.
(Editing by Paul Bischoff)