Until recently, A/B testing was a service usually restricted to the big companies who could afford it. But at last month's China Axlr8r Demo Day, accelerator graduate Splitforce showed off a solution for small- and medium-sized mobile app developers to incorporate a lightweight A/B testing SDK into their products. It's free for apps with up to 1,000 daily active users. The ability to test two variants simultaneously (e.g. a red button and a blue button appear in the same app on two different phones) and real-time analytics are what Splitforce hopes will differentiate it from its fellow budget competitors.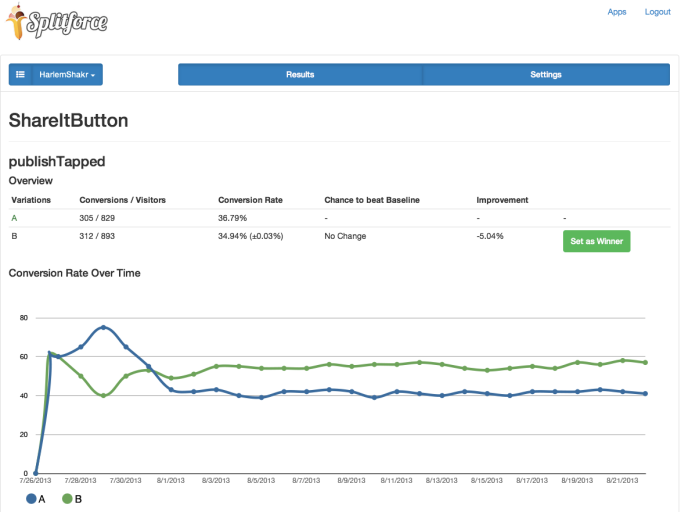 The company got a lot of positive feedback at Demo Day, with one former Axlr8r mentor remarking that it's only a matter of time before they get copied in Silicon Valley. While that could prove troublesome for Splitforce, more competitors in the space means lower costs for the companies that use them. As accessibility to the constantly improving pool of A/B testing services increases for startups, so should the quality of those startups' products.
The devil is in the details, but so are the diamonds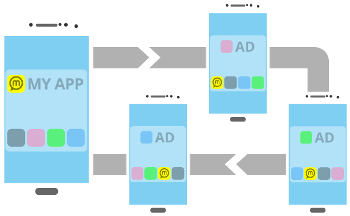 Any developer who doesn't take advantage of this trend will be at a disadvantage. If you don't believe it's important, check out the Slideshare presentation below by Metaps, the Tokyo-based startup that makes Exchanger. Using Exchanger, when you show an ad in your Android app, your app icon will be displayed in another Exchanger-integrated app. The mobile advertising service, which also has some A/B testing capabilities, explains the importance of the finite details to be manipulated in something as simple as an app's icon.
(Editing by Steven Millward and Josh Horwitz)