China Axlr8r, the country's premiere startup accelerator, has just graduated another round of startups that are now seeking investment. All of them presented at the fourth Demo Day event in Beijing today. Here's a summary of each:

Launch Pilots matches university student events with relevant sponsors. Students spend too much time sending emails and making cold calls, while brands are inundated with too many sponsorship requests. Launch Pilots is an online platform that not only reduces time wasted, but also provides real metrics to the sponsor, like how many people attended an event and how many of them tried their product. Launch Pilots has already partnered with Chips Ahoy, Oreo, and Red Bull, running four campaigns so far. On average, the startup charges the sponsor $5 per attendee, then takes a commission. Launch Pilots is looking for $400,000 in investment ($200,000 already committed) to expand into 10 cities in China.

Petrolance makes oil and gas reservoir simulation software that runs on the cloud. The company wants to overhaul the industry standard for 3D modeling underground wells, which "has had no real advances in tech in the last 30 years." Petrolance can offer 2D and 3D modeling in a single package. It can monetize through both subscriptions and pay-per-computation. It claims it can cut the work time of an oil engineer in half.
The software is made up of three parts: editor, simulator, and visualizer. The company has so far finished the visualizer, which it says it can sell independently. Petrolance says funding is not a necessity, but would like another $100,000 to create the editor and simulator over the next four months, and relocate to the US.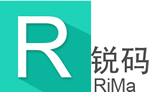 RiMA combines a mobile app and web platform with sticker labels displaying a QR code and scratch-off code to authenticate genuine products. Just scan the QR code, which has so far been placed on children's toys and baby food, to determine whether or not the product is real or counterfeit. Scanning the code will show you a product description, the nearest authentic vendor, and how many times that code has been scanned. Too many scans can indicate the QR code has been copied and the item is fake. It's certainly not a new idea, but RiMA aims to turn it into a viable service for brands to use.
The company says it has plans to move into NFC authentication when it's available on more phones. The startup will monetize from generating data for the QR codes, advertising, and customized tracking software for premium members. RiMA is on the hunt for $350,000 to expand the team and work on product development on the web and iOS over the next 18 months.

App2ez.com is a DIY mobile app platform that lets non-tech SMEs create their own custom app in 10 minutes or less. Creating an app in this way requires no coding knowledge, and it comes with basic analytics. It can be used by businesses for customer loyalty programs, coupons, events, reservations, galleries, ordering food, etc. The price is RMB 49 ($8) per month. Compared to competitors like Appbyme and Zhui.cn, App2ez.com offers cross-platform apps, templates, a mobile site, and customer relation tools. It claims to have 100 clients in the pipeline. App2ez.com wants RMB 3 million ($500,000) for the next 12 months, after which it expects to hit RMB 3.6 million ($600,000) in revenue.

Modelyst is a 3D printing marketplace that uses a "contest-driven platform" to match designers, manufacturers, and inventors. An inventor or business who needs something 3D printed can upload the specification, pictures, time frame, etc., of what they want to the website. Designers then respond with custom models, which sell for $250 on average. The client can pick the best one. Then the website can also help find the best-suited manufacturer.
Modelyst takes a 15 percent commission off each sold design and five percent off each manufacturing referral. Modelyst will have to steer clear of any intellectual property issues and prove it's more effective than sites like Thingiverse to succeed. It's hoping for $100,000 investment.

Seeder is an online platform that matches real estate decision-makers with green building service providers. The Chinese government has mandated 30 percent of the country's buildings must meet green building standards in the next few years. The government is paying RMB 80 ($13) per square meter to make that happen. Seeder aggregates and centralizes information previously distributed haphazardly through business cards and faceless phone contacts.
The real estate side can post a project that describes its specific needs. Green service providers can respond directly on the site. Those providers can make their own profile for free, which includes a resume detailing their past projects, certifications, press coverage, etc. Access to the projects requires a monthly fee. Seeder also takes a five percent commission. US company Honest Buildings uses the same model in the US and is looking to go global, but is not targeting China, according to Seeder's spokesperson. Seeder is looking for RMB 1.5 million ($245,000) for the next 18 months.

EEPlat allows SaaS (software-as-a-service) providers to tailor their products to customers without changing their source code. Through its online platform, developers can build applications online that are compatible with most databases. They have a competitor in the same space called Force.com, but EEPlate claims to be more independent, flexible, universal, and extendable. It plans to monetize through an app share marketplace and subscriptions. It is currently the only platform as a service on Alicloud (Alibaba's web platform) and has plans to work on Amazon Web Services in the future.

IQ Friends offers a suite of web-based brain training games, similar to Luminosity. The difference is the Chinese startup's monetization scheme, which uses microtransactions instead of subscriptions. It also claims its games are more fun and targeted at a younger audience. IQ Friends says it's tapping a $800 million and growing market, but recent scrutiny of the effectiveness of brain games on cognitive improvement could harm future business. The company wants $230,000 for the next 12 months to develop mobile apps, test and improve them, and launch the final product.

Splitforce offers A/B testing for apps with analytics of different modifications such as texts, colors, images, and buttons. Developers can simultaneously monitor the click-thru rate of two different colored 'submit' buttons, for instance. Splitforce says it offers real-time analytics where its competitors often take six months. It has already secured nine app publishers with 98 apps across 28 countries since the beginning of the accelerator. The service is free for small indie publishers, $250 per month for app businesses and mobile dev studios, and custom pricing for enterprise brands and mainstream media. Splitforce has competitors like Apptimize and Arise.io, but it says they don't offer localized variations, game engine integration, or codeless variations. Splitforce is looking for $500,000 for the next 12 months (15 percent already committed) for software development on Android and HTML5.
You might also like to check out the accelerator's 2012 batch, from back when it was called Chinaccelerator. Despite an earlier report saying two spaces would be reserved for Leap Motion startups, none made an appearance today.