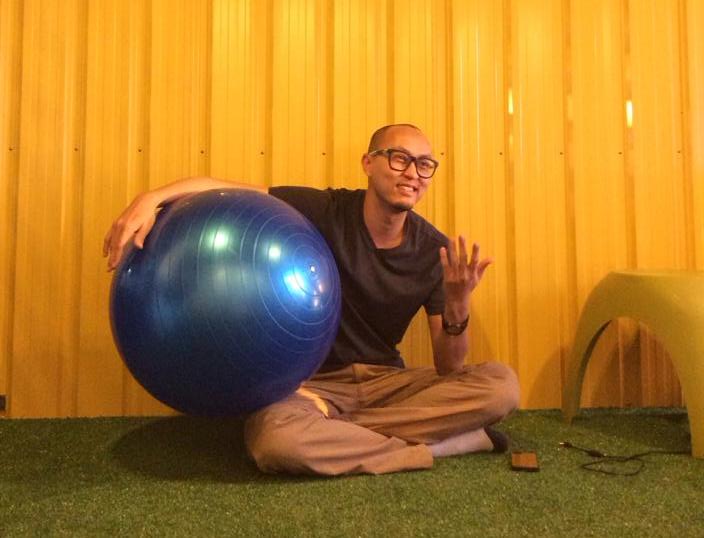 500 Startups is one of world's top accelerators. Being part of a batch doesn't only open many doors for startups, it also teaches founders knowledge that's hard to find anywhere else. Patai Padungtin, a founder of Thailand-based startup Builk, knows that from experience.
Patai's company was invited to be one of the 30 startups in 500 Startups' seventh batch last October. That made Builk the first startup from Thailand to ever participate in the accelerator. But before going in, Patai questioned whether this is what he really wanted and what his goals were. The company was recently funded and he didn't need more money at that point. He wasn't sure if he wanted to go, but ended up going anyway.
It turned out to be a good decision.
Good track record
Builk is a software-as-a-service (SaaS) platform that allows construction companies to manage their construction projects. Started up back in 2010, Builk is known as a pioneer of Thailand's startup industry. Patai, as one of the country's early tech entrepreneurs, is an inspiration to many new-comer entrepreneurs and is sometimes referred to as Thailand's startup godfather. Now the word "startup" has entered the vocabulary in Thailand.
Builk won the Echelon 2012 Launchpad event and received $400,000 in funding from Project Planning Service. It was ranked as one of the top five Southeast Asian startups at DEMO ASEAN last year.
That all happened before leaping into the 500 Startups program.
Doubts before heading to the Valley
It's normal to jump for joy when you're accepted into something or pass a major hurdle in life. However, Patai believes it's mandatory for there to be some self-reflection about a major event – in this case, to doubt your company and ask yourself if this is what you really want as a founder.
In fact, a founder should worry about that. Before going into such a program, Patai says a startup should know what they want from an accelerator – not only from 500 Startups. Don't just go for the sake of going; the team must be ready. Think about leaving your team for a few months. Can it run by itself? Is your startup at too early a stage that it can't function without a founder?
It's important to raise those questions before jumping into anything.
(See: Builk's Linna Kanoknitanan: a COO is like a midfielder in a soccer team)
It's Big Brother house meets MBA school
It took Patai two months to adjust to the new life in Silicon Valley. Since he's not from a tech background, there was quite a cultural difference. He says the program is like living in the Big Brother house. There are a lot of dreamers there. But it remains important to ask yourself why you're there.
Patai's expectation was to learn from the pros on how to scale his business. The first thing he said on the stage at 500 Startups was, "I'm not here for the money but for the education and networking." He knows that the 500 Startups name opens doors in the tech world. Although the mentors pointed out that they are not in Asia and do not know about the construction industry, they still managed to give out the best advice. Even with that, Patai says it's important for startups to do the homework themselves. He adds:
Being in a good accelerator program is like attending a good MBA school. Funding is a graduation.
Be inspired but don't get swayed
Surrounded by lots of sources of great advice, you can easily get swayed. According to Patai, it's like a utopia there. Everyone at 500 Startups is optimistic and believes in the startup ecosystem. But once you're back in Asia, the reality hits. We're not there yet and not everyone understands the industry. Nevertheless, feel inspired. Everyone there gives feedback without expecting anything in return.
Although he saw opportunities in the US, he believes there are problems to solve in Thailand still. With all the advice taken into mind from many people at 500 Startups, Patai decided he had to focus on Asia and distribution – sometimes dubbed growth hacking. That's when the Builk team redid the SiteWalk app and learned how to be better at launching new products.
According to Patai, networking is the best thing that 500 Startups offers. In one batch, you're surrounded by lots of great startups from around the world. You learn from each other and create a startup network to help each other. He explains:
The biggest benefit I earn is connection and the confirmation of hypothesis that I've wondered. I reached out to the most familiar industry people and they were willing to share. That's when I know I was on the right direction – and what I needed to do to improve.
Language barriers
Patai doesn't speak perfect English and he doesn't need to. Of course, he was intimidated by other startups who could present themselves so well in English, but that's what pushed him to work harder.
He focused on what he's good at – his product. He also overcame the language barrier by using a lot of visualizations in his presentation. On the demo day, all he had in his head was that he couldn't mess up and embarrass all Thai startups.
Patai believes that to succeed you have to believe in your startup, have passion, and follow through with what you believe in.
You could be working on an ecommerce startup with 1,000 competitors – but dream high. Even if you're in a competitive space, find your strength and fight for it. Just don't try to be another Pinterest. You know your market and your audience best. Go to 500 Startups to take knowledge and bring it back to improve the region.
(Editing by Terence Lee and Steven Millward)