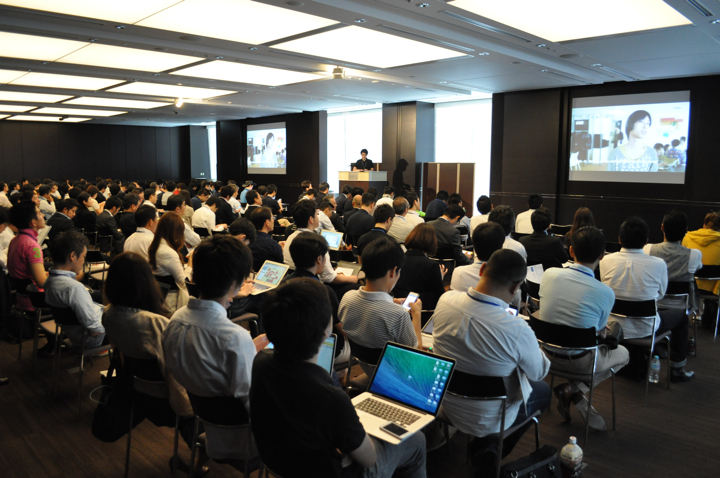 Movida Japan, the startup accelerator founded by billionaire Softbank CEO Masayoshi Son's younger brother Taizo, gave its fifth graduating class of startups the stage at a Demo Day event in Tokyo yesterday.
"I will make the number one startup ecosystem in the world with all of you," Son told the audience of investors and technology enthusiasts. "I have seen many startups graduate so far, and its like my own beginnings, my childhood. As everyone knows, most startups have nothing – no money, no experience, no connections, no human resources. It's extremely difficult to go from zero to step one."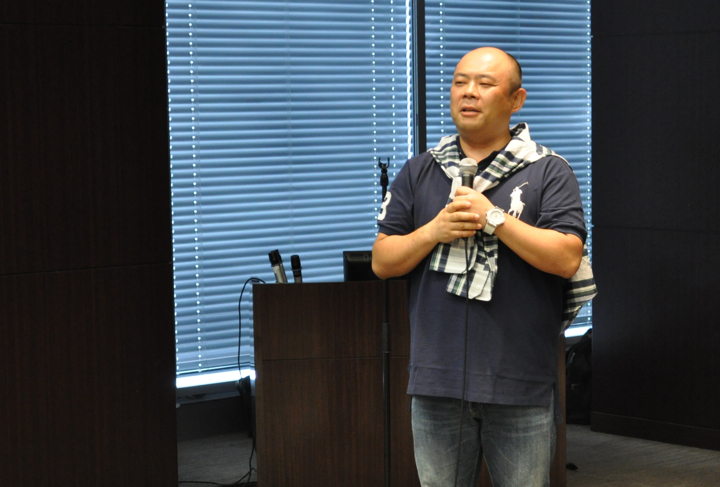 He urged those in attendance to form connections with the new graduates, calling those early-career connections the "miracle" that turns a humble startup into an IPO-worthy company.
"In the future, we could see billion dollar valuations for startups from our ecosystem – a project I will continue until 2030," Son added.
Here are five startups that caught our attention at the event:
Coco designed an app called Graph that – you guessed it – visualizes statistics with simple and attractive graphs. Want to know the size of Facebook's user base? Simply type "Facebook user base" and the service generates a graph in less than 10 minutes. It could become a one-stop shop for visualizing figures that otherwise require approximately 20 minutes of searching for data, 20 minutes of organizing the data, and 20 minutes for turning the data into a graph. Graphs can be copied or downloaded and used in presentations and reports.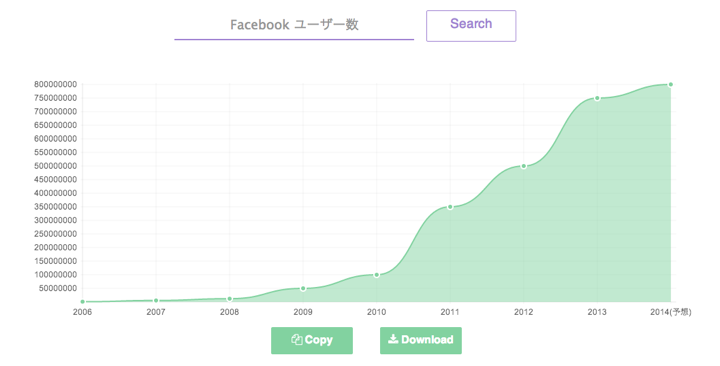 SoundForge offers a niche app for guitar players called PedalForge. Want to pick up a distortion pedal but can't be bothered driving out to the store to try it out? What if there isn't a local music shop that has that pedal in stock – heck, what if there isn't a local shop in the first place? This app allows you to test and compare thousands of supported pedals virtually, then tells you where to buy your favorite at the lowest price.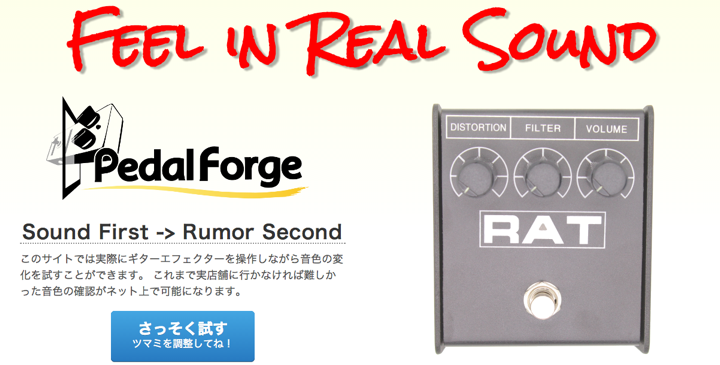 Sttir (pronounced like "stair") is a collaborative, open-source music remixing and mashup platform that CEO Ryoh Tsukahara calls "a GitHub for musicians." Users can upload individual parts of a song they are working on – the vocal track, for example. A DJ on the other side of the world could then weave the vocal into a house track, or a pianist could turn it into a ballad.

Ikkyotech showed off a service called Categorific that helps companies monitor content using computer vision technology. When it comes to big visual data, Categorific can eliminate duplicates (or anything deemed "illegal" due to copyright or content), assign images to groups, and recommend the images that are most popular. It promises to improve the user experience, and thus increase pageviews for clients.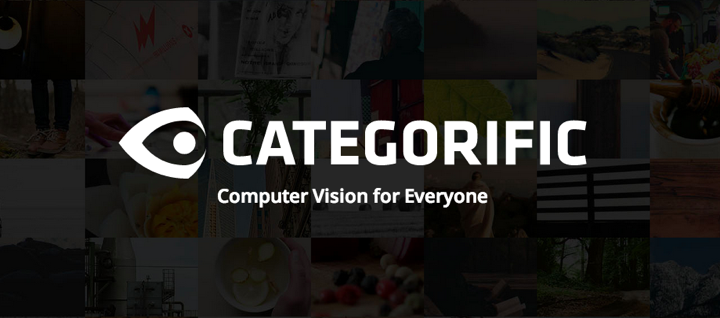 See: This English conversation app says no to video and focuses entirely on text chat
Translimit makes a social brain-training game called BrainWars that matches opponents from around the world for real-time concentration battles. Since launching for iOS on May 14, the game has already been downloaded 20,000 times across 15 countries.