Indonesia holds a lot of promise for the ecommerce industry. The country has 74.6 million internet users so far, and online transaction volume keeps growing in size from year to year. Since last year, more ecommerce website builders have been popping up in Indonesia's ecommerce market trying to help more small- and medium-sized enterprises sell their stuff online. These startups offer an easy way for those with no programming background to build an online store using templates, themes, features, services, and more.
Here are five website builders battling to attract more Indonesian SMEs to create a professional site for their online stores.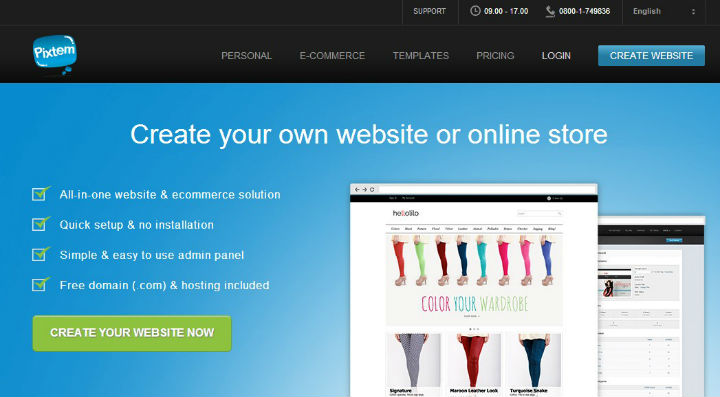 Launched in January last year, Pixtem lets its customers build personal and ecommerce websites. More than 1,000 websites and online stores use Pixtem as their provider.
10 templates for personal sites and five more for ecommerce sites are available to choose from. New users can start building an ecommerce website in three simple steps starting from signing up, choosing a template, and then deciding the site's domain name. After the 14-day free trial ends, user can choose from four available price plans. Pixtem charges between US$55 and US$550 per year.
This Yogyakarta-based ecommerce website builder was launched in the beginning of last year. Over 30,000 merchants have registered as Jejualan members and more than 3,000 of them have subscribed and made monthly payments.
Jejualan provides a 15-day free trial before user must switch to its monthly pricing plan. It provides two pricing tiers: Gold for US$6 per month and Platinum for US$20 per month. Users can choose from 24 available templates to beautify their online stores. To stand out from the competition, Jejualan claims to have more features than any other ecommerce website such as SMS transaction reports, a custom SEO technology, direct consultation services with ecommerce analysts, marketing tools, and more.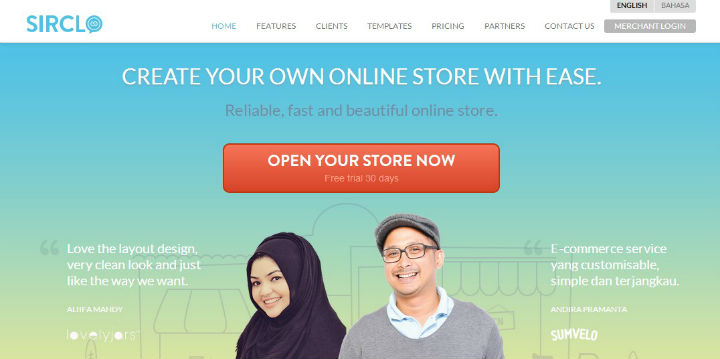 The Indonesia and Singapore-based startup was founded in September 2013 and currently has more than 200 paying customers. The startup recently announced that it has received seed funding for an undisclosed amount from East Ventures (East Ventures invests in Sirclo and Tech in Asia. Read our ethics page for more information).
The cost of setting up an online store ranges from US$8 to US$148 per month. Sirclo's lowest pricing plan is slightly higher compared to some of its competitors, but all of its packages can be tested under a 30-day free trial. Sirclo provides 10 templates in which four of them are premium. Setting up a store can be done in a few simple steps: sign up, pick a name, choose a theme, and confirm the store's creation.

Jarvis Store was launched last August and already has more than 1,500 registered users. It charges users between US$9 and US$49 per month. Different from any of its competitors, Jarvis Store provides a free pricing plan with a limited product upload of up to 20 products.This package is aimed at merchants who want to try selling online with a limited number of products. User can opt to upgrade the plan after the number of products exceeds the maximum.
This Bali-based ecommerce startup recently released the beta version of its Android mobile app. This app enables users to manage their stores anywhere and anytime.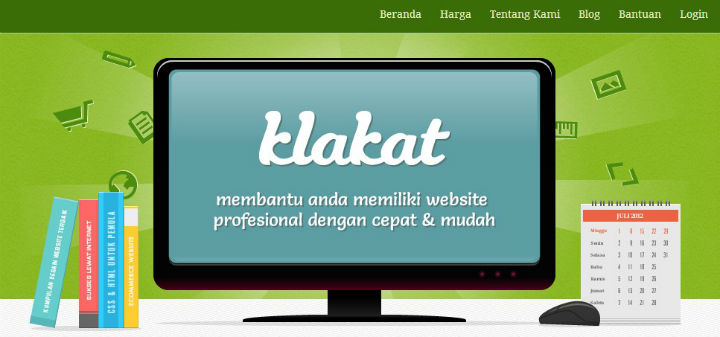 Klakat is another website builder based in Bali, Indonesia. The startup was launched last year to help SMEs create a professional online store quickly and easily.
There are three pricing plans available: Starter, Business, and Professional. The lowest pricing plan costs around US$5 per month and the highest pricing plan costs around US$200 per year. Klakat provides a 30-day free trial in which users can experience the online store building process.
---
Though the ecommerce market seems promising and more SMEs are interested in building their own online stores, besides competing with similar websites, these ecommerce-focused startups still face competition from big players in C2C and B2C marketplaces such as Tokopedia, OLX (formerly Tokobagus) and Kaskus.
(Featured image from Flickr user Duggan Colvard)