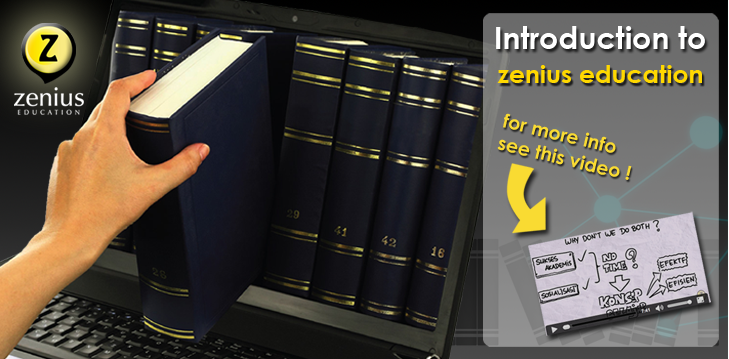 Giving Indonesian students new ways of learning by providing them with fun yet effective educational material – that's the idea behind Zenius. It's an online learning platform founded by Sabda P.S. and Medy Suharta. Launched in 2007, Zenius aims to promote critical thinking and scientific knowledge as an affordable way to improve the quality of education in Indonesia. Wisnu O.P.S., CEO of Zenius, explains:
There are approximately 60 million school-age children in Indonesia. With this large population, traditional teaching – where good teachers can only teach a small number of students per year – is way too slow to improve our quality of education. We believe that information technology will enable us to bring quality teaching to students nationwide at a significantly lower cost.
Prepping for national exams
As an online learning platform, Zenius provides video content and exercises for elementary to senior high school students. The subjects provided on Zenius are those tested in national examinations. This could help the nation's students prepare for these important exams. Some youngsters have even committed suicide because of failing this tricky test. To ace the examinations, many students have taken extra courses outside schools. Zenius is an alternative to cram classes.
To access the content, students can either be a regular member or a premium member. Regular users can only access limited content on Zenius, while premium members, in addition to getting all the materials, will get content updates and special promos.
Premium accounts can be activated by purchasing a Zenius voucher, which provides between one-month access to a year. The voucher is also available in physical form, which can be bought from authorized resellers. Currently Zenius has more than 90,000 members accessing its content. Watching educational videos on Zenius is like attending classes but without the pressure and anxiety that students might face in schools. Wisnu adds:
There are lots of multimedia learning products in the market, but few of them are really useful… we've been providing our students with a great learning experience, and we plan to do it better.
Enabling offline learning too
Indonesians constantly face the issue of limited internet access. To overcome this, Zenius also provides its video content in form of CDs and DVDs, which can be bought online or via authorized resellers spread across many cities in the country.
Recently, Zenius launched its new website for learning English, which will provide premium subscriptions in the near future. Zenius doesn't have any investors at the moment and is opening for potential partnerships to support the company.
Zenius is not the only online media learning platform in the country, there is Sibejoo, which also provides videos for Indonesian students. It's not as big as Zenius yet, with over 1,000 videos to available, compared to Zenius' catalog of 20,000 or more. But Sibejoo could be a strong rival since all its learning videos are free to view.
(Editing by Steven Millward and Terence Lee)